Business
Nonprofit to buy more than 20 Maine newspapers including Portland Press Herald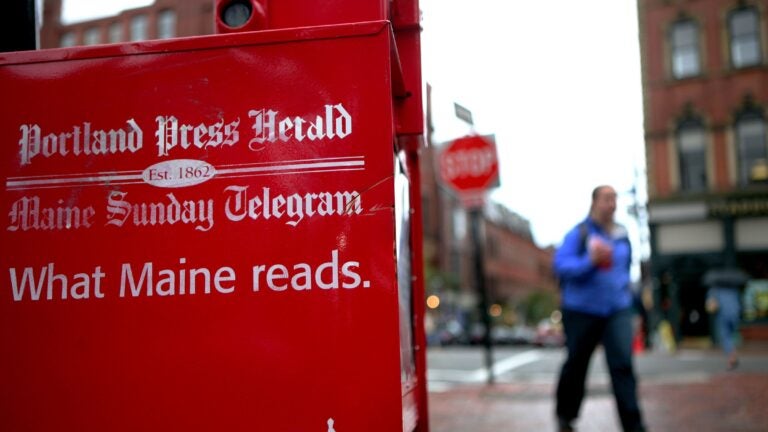 PORTLAND, Maine (AP) — The nonprofit National Trust for Local News plans to buy more than 20 daily and weekly newspapers in Maine, including the Portland Press Herald, by the end of July, officials said Monday.
The deal represents the best path forward by maintaining the newspaper group's independence and ensuring continuity for both news staff and newspaper readers, Reade Brower, owner of Masthead Maine, the newspapers' parent company, told the Portland Press Herald. Brower and Elizabeth Hansen Shapiro, chief executive officer of the trust, declined to discuss the sale price.
The newspapers will continue to be managed by Masthead Maine CEO Lisa DeSisto and her staff, Hansen Shapiro told the newspaper. DeSisto referred questions to the National Trust for Local News.
Steve Greenlee, executive editor of the Portland Press Herald, said the newsroom was elated by the news. The Maine staff knows that the outcome could have been far different, he said.
"This could have been dreadful. Instead it's nothing short of miraculous," he said.
Founded in 2021, the trust says its mission is to provide sustainability for local news sources. It owns two dozen community newspapers in suburban Denver, Colorado.
Included in the deal, are also the Sun Journal in Lewiston, Maine, the Kennebec Journal in Augusta, the Morning Sentinel in Waterville, the Times Record in Brunswick and 17 weekly papers. Brower owns several other weeklies that are not part of the deal.
Brower purchased MaineToday Media, the parent company of the Press Herald, the Kennebec Journal and Morning Sentinel, in 2015 and added newspaper groups and newspapers over the next several years.
He announced in March he was considering selling his media holdings. He said at the time he was open to different ideas including operating the newspapers as a nonprofit.