Business
Don't call it a comeback: Globe Summit panel weighs in on the future of downtown Boston
Once a ghost town at the height of COVID-19, downtown Boston is reinventing itself in a new world of hybrid work and "destination-worthy" cultural experiences.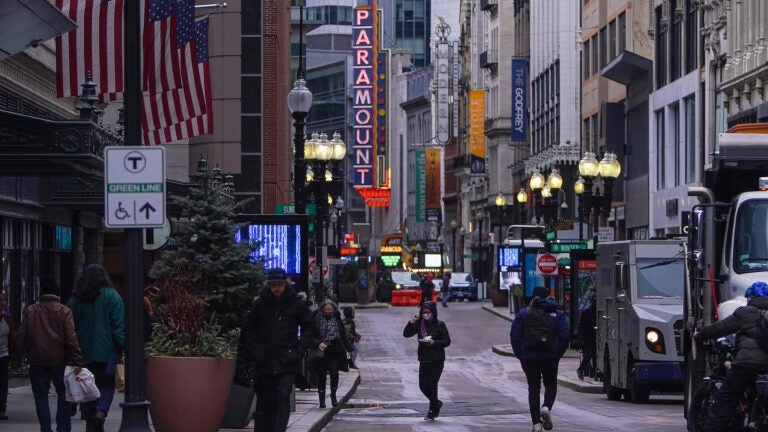 Downtown Boston is on a path of self-discovery as it emerges from the pandemic, finding its footing in a time of hybrid work and breathing life into a social scene that increasingly prioritizes cultural experiences, according to a trio of neighborhood experts.
The state of Boston's real estate was the focus of a Globe Summit panel Wednesday, where speakers touched on efforts to revitalize a business district left ghostly and empty at the height of COVID-19.
Make no mistake: There are still plenty of vacancies, according to Kristin Blount, executive vice president and shareholder of Colliers International.
"The stats are not looking good, but they are looking better," she said. "It definitely feels more alive in the city."
And when it comes to commercial real estate, Blount noted some promising changes on the horizon, citing LEGO's upcoming move to Boston as one example.
On the retail side, downtown Boston's vacancy rate is 20% lower than it was last year, and the Downtown Boston Business Improvement District has seen foot traffic grow year-over-year for 29 months straight, according to BID President Michael Nichols.
"It's unquestionably, I think, the most alive it's been in Boston since March of 2020 and before," Nichols said. "And the same is true for downtown."
He pointed out that downtown Boston even boasts more restaurants now than it did pre-pandemic.
That's no accident; the city's restaurant and entertainment industry have seen a burst of innovation as consumers seek outings that combine art, culture, food, and drink, according to Nia Grace, the restaurateur behind Grace By Nia, Darryl's Corner Bar & Kitchen, and The Underground Café and Lounge.
"It's one of those things where we started to think outside the box of just traditional … dining, and so it was no longer just your steakhouse, or just your seafood restaurant — it was more about experiences," Grace said.
Likewise, Nichols said leaders in downtown Boston are working to create "destination-worthy" programming and events that "give people a reason to visit downtown, where you will feel like you missed something if you weren't there."
What are the trends?
The city has lent some support on that front, helping small businesses fill vacant stores through the Supporting Pandemic Affected Community Enterprises (S.P.A.C.E.) Grant Program.
"What we're also seeing is a commitment to local, organic companies who would be more recession-proof and have deeper roots in the community," Nichols said, "rather than the ninth location of a Chipotle, or the 10th Tatte, or the 11th Sweetgreen — things that could fold up shop easily when things get tough."
In addition to government support, Grace said landlords are pitching in to help with downtown revitalization.
"They're not just putting out a five- or 10- or 20-year lease," she said. "They're actually getting creative and thoughtful about it and saying, 'Well, if you are a budding business and this might be your new commercial space, let me give you something that could be a little bit more manageable.'"
As examples, she cited shorter leases and more tenant improvement dollars — sums landlords provide for improvements to a commercial property.
"Landlords are realizing … it's a benefit to them to also kind of put their own skin in the game to say, 'I want you to be a retailer here. I want you to be successful here. And so let me show you how I can help,'" Grace said.
The post-COVID era has also brought some new trends in office spaces, according to Blount.
She said the data is showing a movement toward "Class A" office spaces that offer prime locations, newer construction, and perks like dining options and day care.
"Companies are trying to make their offices magnets, versus mandates," Blount said. "And so people are looking for places that have great amenities."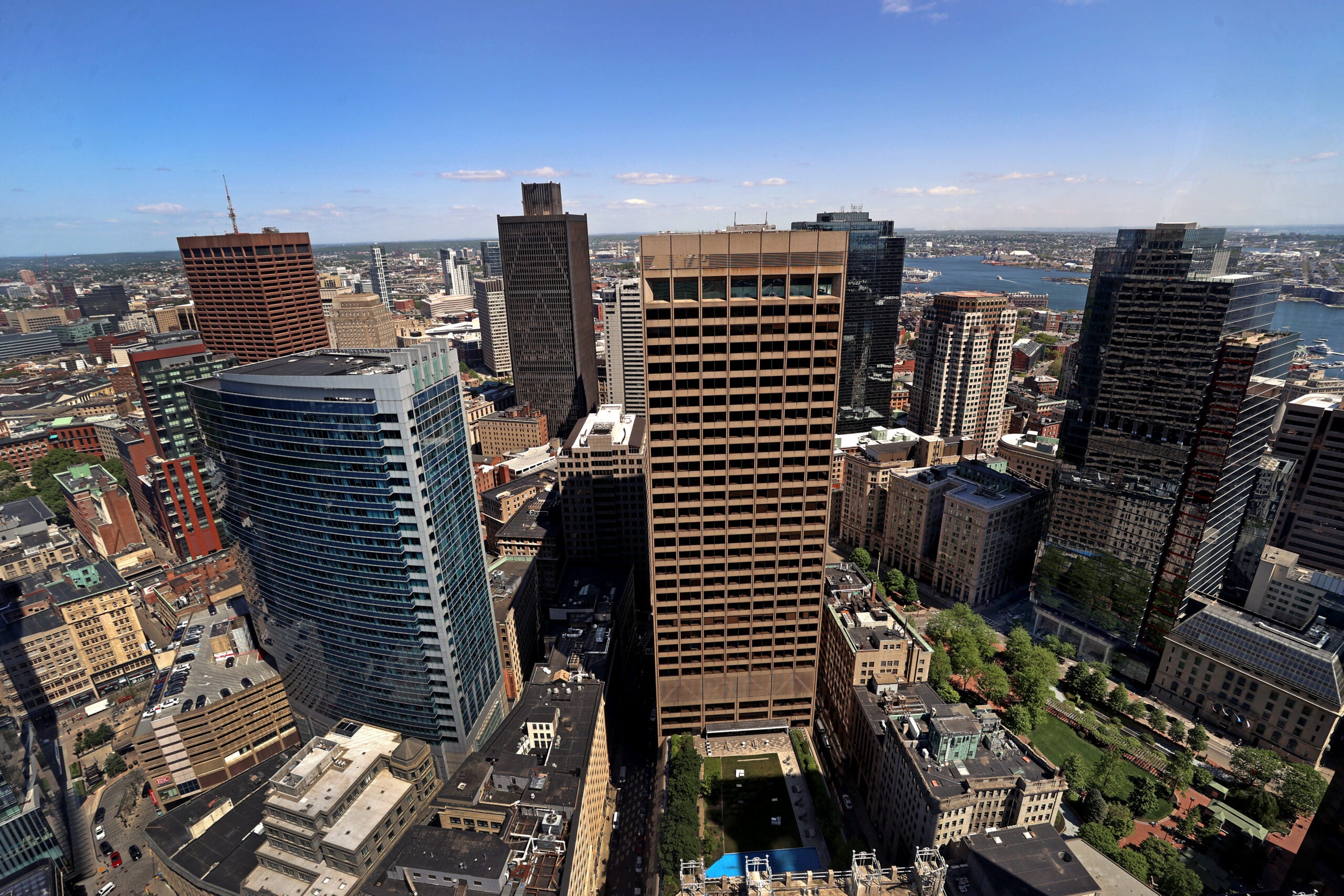 Looking ahead
As for the office buildings that stay empty?
Boston Mayor Michelle Wu announced a pilot program earlier this summer to incentivize the conversion of underutilized offices into residential buildings. Nichols said it's "highly realistic" that downtown Boston will see some of its office buildings converted in the coming months.
He said he believes there are building owners who are running the numbers on converting their properties, as well as non-owners who are "beginning to kick the tires on acquiring a building in the Downtown Crossing area for the exclusive purpose of a conversion."
And as downtown Boston's revitalization continues, Nichols hopes the pre-pandemic comparisons will begin to die down.
"I hope by next year, we stop talking about 2019. Anybody who has the goal that we go back to where we were doesn't, I think, realize that that's never going to happen," Nichols said. "There's going to be a new Boston that emerges out of this."
He said Boston is becoming more interesting — and more equitable.
"I think it will be filled … with culture and music and dining options that perhaps didn't find their footing in downtown before," Nichols theorized. "But as we cultivate a younger and more diverse audience for downtown that reflects our majority-minority city, I think it'll be a much better and more interesting time to be in Boston than perhaps where we were five years ago."
Newsletter Signup
Stay up to date on all the latest news from Boston.com