Celebs
Jerry Seinfeld hints at possible 'Seinfeld' reunion during Boston show
"Something is going to happen," the comedian said Saturday night at the Wang Theatre in the Boch Center.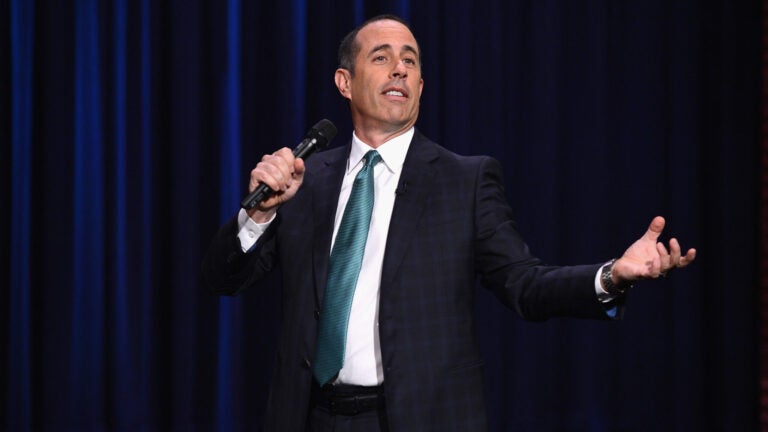 George Costanza famously said, "I'm speechless. I have no speech," on the hit show "Seinfeld."
This sentiment was probably echoed by those attending Jerry Seinfeld's set at the Wang Theater at the Boch Center Saturday night.
He hinted at a possible "Seinfeld" reunion during a Q&A portion of his show in Boston.
Near the end, the comedian agreed to take questions from the audience.
"We've hit it off so well, and human connection is the object of this entire thing that we're doing here tonight. This would be the moment in the evening where I can answer a question or two about any subject that you would like," Seinfeld said.
But the real surprise of the evening came from Seinfeld's mention of Larry David after someone in the audience asked whether he liked the ending of his namesake show.
"Well, I have a little secret for you about the ending. But I can't really tell it, because it is a secret. Here's what I'll tell you. OK? But you can't tell anybody. Something is going to happen that has to do with that ending. Hasn't happened yet. And just what you are thinking about, Larry and I have also been thinking about it. So you'll see," he said in a video posted to Instagram Reels by Linda Henry, CEO of Boston Globe Media.
Seinfeld also spoke about some of his favorite moments on the show, while trading barbs with the audience.
"My favorite episode? I enjoyed the ones that I was in. I felt I served a good purpose there as kind of the hub of wheel, as the eccentric characters would do their crazy things around me," he said.
Newsletter Signup
Stay up to date on all the latest news from Boston.com