Celebs
Framingham native Katie Nolan wins 'Celebrity Jeopardy!' in tiebreaker
The category for the tiebreaker round was French History.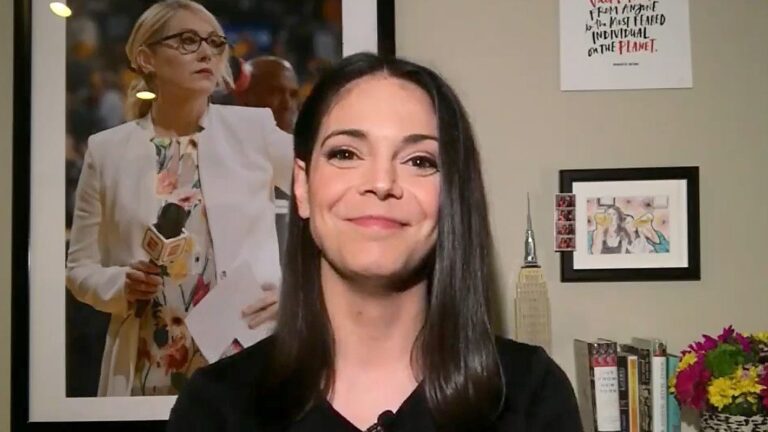 Framingham native and sports commentator Katie Nolan took the win on "Celebrity Jeopardy!" Wednesday night, beating out actor Christopher Meloni in a tiebreaker.
Nolan, known for shows such as the Emmy-winning "Garbage Time with Katie Nolan," dominated most of the game, with the highest scores in the Jeopardy, Double Jeopardy, and Triple Jeopardy rounds, with scores of $4,500, $8,900, and $10,300, respectively.
The true test of Nolan's Jeopardy abilities came during the Final Jeopardy round, where she and Meloni both answered correctly to tie, necessitating a tiebreaker round. Unlike Final Jeopardy where all contestants answer, the first person to buzz in with the correct answer would be the winner.
The category for the tiebreaker round was French History, with the clue being: "Drink up! A famous New Orleans street is named after this dynasty that ruled France for most of the 17th & 18th centuries."
Nolan buzzed in first, with the correct answer — "What is Bourbon?" — making her the winner of Wednesday's "Celebrity Jeopardy!" and advancing her to the semifinals.
The other two competitors in Wednesday's game were actor Meloni, known for "Law & Order: Special Victims Unit," and Sherri Shepherd, former panelist on "The View" and current host of the daytime talk show "Sherri."
A "Celebrity Jeopardy!" contestant's winnings are donated to a charity of their choice. Nolan is playing for the Association of Women in Sports Media, a nonprofit organization supporting women in sports media, both professionals and students.
The dates for the "Celebrity Jeopardy!" semifinals have not been announced, according to the official "Jeopardy!" website.
Watch Nolan's performance in Final Jeopardy and the tiebreaker round below:
Newsletter Signup
Stay up to date on all the latest news from Boston.com