College Sports
Harvard cancels men's soccer season after finding explicit 'scouting reports' continued beyond 2012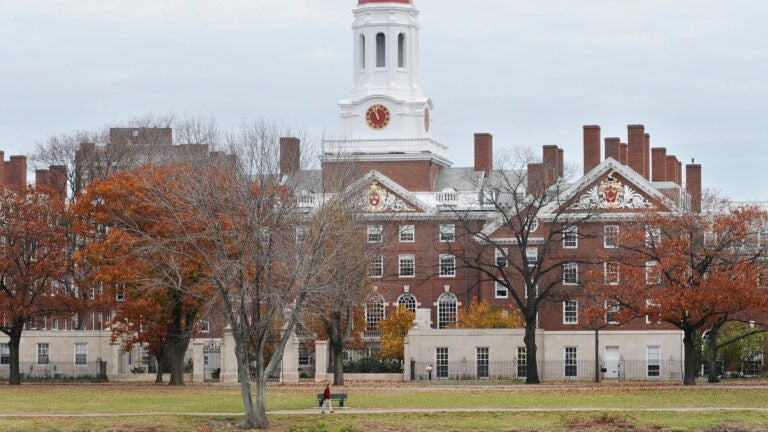 Harvard University has canceled its men's soccer season after a review by the school's Office of General Counsel found the 2012 team's sexually explicit "scouting report" continued beyond that season, including through the current one, according to the university.
In an email sent to student-athletes Thursday, Athletics Director Robert Scalise wrote that the practice of rating the women's soccer team's female recruits by their physical appearance "appears to be more widespread across the team" than previously expected.
As a direct result of what Harvard Athletics has learned, we have decided to cancel the remainder of the 2016 men's soccer season. The team will forfeit its remaining games and will decline any opportunity to achieve an Ivy League championship or to participate in the NCAA Tournament this year. I have notified President [Drew] Faust, Dean [Michael] Smith, and Dean [Rakesh] Khurana, and they are fully supportive of our decision. We strongly believe that this immediate and significant action is absolutely necessary if we are to create an environment of mutual support, respect, and trust among our students and our teams.
The team had a 10-3-2 record with two regular season games remaining.
Scalise wrote in the email that Harvard Athletics will partner with the Office of Sexual Assault Prevention and Response and other Harvard resources moving forward to make sure the members of the men's team understand the "seriousness of these behaviors."
University President Drew Faust said she was "deeply distressed to learn that the appalling actions of the 2012 men's soccer team were not isolated," in a statement Thursday evening.
"The decision to cancel a season is serious and consequential, and reflects Harvard's view that both the team's behavior and the failure to be forthcoming when initially questioned are completely unacceptable, have no place at Harvard, and run counter to the mutual respect that is a core value of our community," she said.
The nine-page report from 2012, distributed among the team over email, described each female recruit in lewd terms, assigning them numerical scores and hypothetical sexual "positions" in addition to their positions on the field, and included photographs taken from social media accounts, The Harvard Crimson reported last week. Since the uncovering of the report, coaches and staff at the university have spoken out against it.
"I was saddened and disappointed to learn that the extremely offensive 'scouting report' produced by the 2012 men's soccer team continued through the current season," Dean Rakesh Khurana said in a statement Thursday. "As I have stated, such behavior is antithetical to Harvard's fundamental values. It is clear that as individuals, as members of groups, and as a community, we need to do more to ensure that relationships on this campus are built on respect and dignity in all contexts. We cannot be a great College unless we are a good community."
Six former members of the Harvard women's soccer team, recruited in 2012, also responded to the "scouting report" in an op-ed published Saturday in The Harvard Crimson.
"This document might have stung any other group of women you chose to target, but not us," the former teammates wrote. "We know as teammates that we rise to the occasion, that we are stronger together, and that we will not tolerate anything less than respect for women that we care for more than ourselves."