College
Berklee College of Music shifts to temporary remote learning after uptick in student COVID-19 cases
"We attribute the rise in student cases to off-campus student gatherings," the college's president said.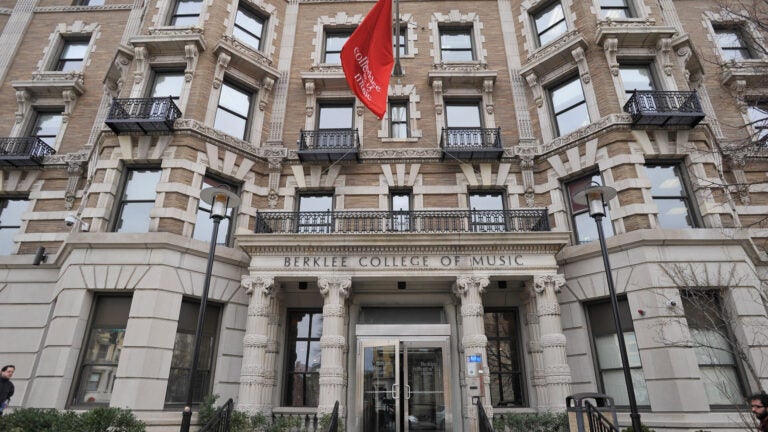 Berklee College of Music is temporarily shifting to a remote learning model after school officials recorded an uptick in COVID-19 cases among the student body.
In a statement released Thursday afternoon, President Erica Muhl said the college would offer only remote instruction through Tuesday, Nov. 23.
The shift is slated to start Friday after classes were canceled for Thursday, according to the college's website.
"Berklee's Boston campus remains open," Muhl said in an emailed statement. "Due to our careful testing protocols, we detected a recent uptick in positive cases of COVID-19 in our student population. Our faculty and staff positivity rates have remained low; we attribute the rise in student cases to off-campus student gatherings.
"While our community-wide positivity rate is still well below the current rate in Boston and the state of Massachusetts, we are taking additional proactive steps to protect our community over the coming days, including minimizing campus-based activities and shifting from in-person to remote instruction," Muhl added.
Muhl said the college intends to return to in-person instruction, after the Thanksgiving break, on Monday, Nov. 29.
According to Berklee's COVID-19 data dashboard, the school's seven-day positivity rate hung at 0.59 percent as of Wednesday evening. Boston's rate was 0.93 percent when accounting for higher education institutions in that figure and 2.89 percent when excluding those schools.
"Berklee's vaccination rate is currently 96.9 percent, and strict safety protocols remain in place across our campus," Muhl said. "We are continuing to investigate and monitor the situation, and will provide updates to our community as new information comes forward."
Performances, rehearsals, and other group events were canceled between Wednesday night through Tuesday, Mohl said in a message to the Berklee community.
"We understand this will be disappointing for those of you involved in these events, and we will work with event and performance organizers to identify possible options for re-scheduling," Muhl said.
Newsletter Signup
Stay up to date on all the latest news from Boston.com