Colleges
BU president denounces students who heckled Warner Bros. CEO, takes aim at 'cancel culture'
Students who yelled obscenities at David Zaslav during BU's commencement were "appallingly coarse and deliberately abusive," the university's president said.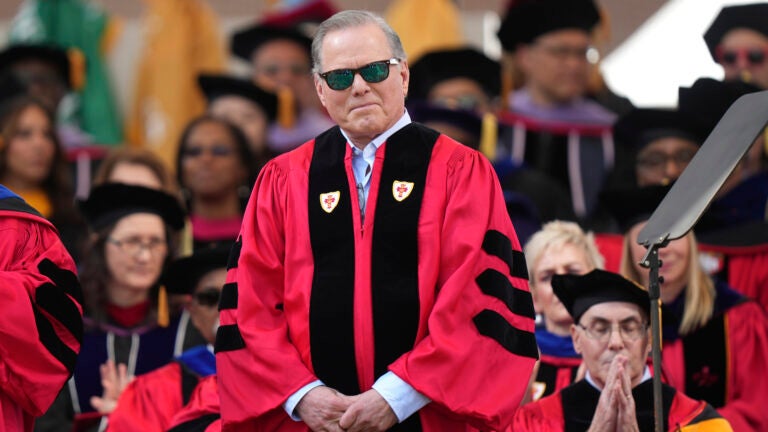 Boston University's president said he has apologized to Warner Bros. Discovery head David Zaslav after the Hollywood mogul was met with "appallingly coarse and deliberately abusive" jeers and booing at the school's May 21 commencement.
BU President Robert A. Brown said in a statement Wednesday that he "flinched" as a "handful" of students shouted obscenities at Zaslav, who gave the school's commencement address amid an ongoing Writers Guild of America strike.
WGA members and their allies picketed outside the ceremony, and support for the strike continued on Nickerson Field as some students turned their backs on Zaslav and waved pro-union signs.
"If you want to be successful, you're going to have to figure out how to get along with everyone. And that includes difficult people," Zaslav told the graduates, forced to pause at times as the crowd chanted "pay your writers."
"It was an unruly affair," Brown summarized in his post on BU Today, adding that the college invited Zaslav to speak and receive an honorary degree "long before" the writers' strike began on May 2.
He said the obscenities he heard hurled at Zaslav brought him back to his youth in San Antonio, Texas, when those words would have been "the precursor to a fistfight."
"Our students were not picking a fight," Brown continued. "They were attempting to implement the cancel culture that has become all too prevalent on university campuses."
In their "passionate conviction," the demonstrators "forgot that in a liberal democracy, personal autonomy and freedom of speech come with responsibilities," he said. "One responsibility, particularly in an institution for which freedom of speech is the oxygen that sustains our mission, is respect for the speech rights of others."
Attempting to silence a speaker goes against that value, Brown asserted.
"I am disappointed that some members of our graduating student body seem painfully unaware — or perhaps even hostile to — this idea," he added.
The Writers Guild of America, East warned BU earlier this month to expect picketing during Zaslav's address.
In a previous statement, the union asserted that Warner Bros. Discovery and other media companies have "refused to guarantee any level of weekly employment in episodic television, attempted to pivot late night writers to a day rate, stonewalled on free work on script revisions for screenwriters, and refused to even discuss our proposal on the existential threat AI poses to all writers."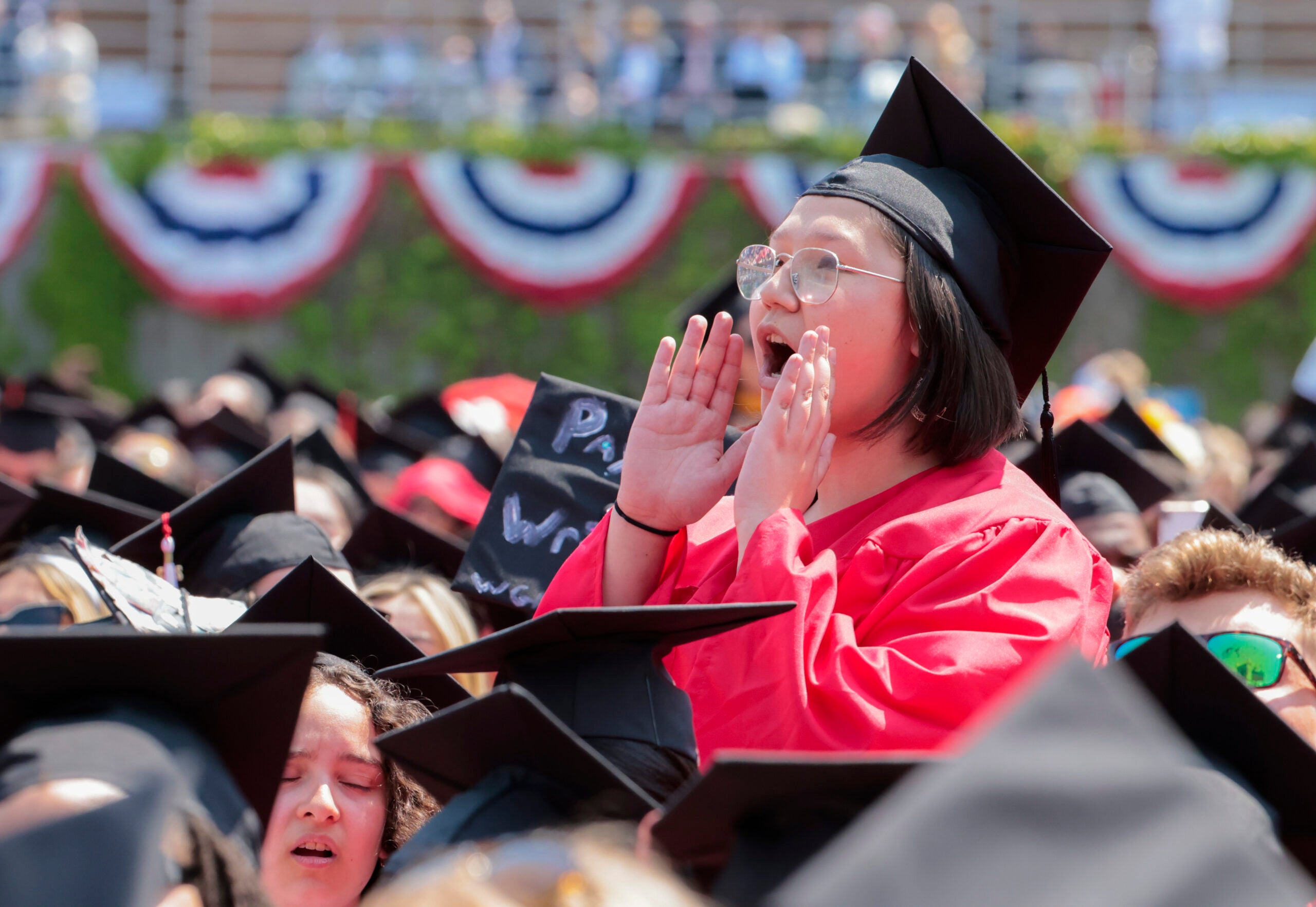 While Brown described protests as "appropriate and common" for a university committed to free speech, he voiced his disappointment at demonstrators' "insensitivity" to parents, grandparents, and others who turned out to celebrate the graduates.
"The willingness to spoil the occasion for these literally thousands of guests to not only make a point, but also literally prevent the speaker from conveying his message, was painful and embarrassing to witness," he said.
Brown, who announced his retirement in September, concluded his statement with a call for civility.
"We must do better and be a place where freedom of speech and the vital instrument of lawful protest can coexist and foster every individual's sense of belonging," he urged.
Newsletter Signup
Stay up to date on all the latest news from Boston.com