Colleges
UMass raises tuition for next academic year
Room and board costs will also be going up.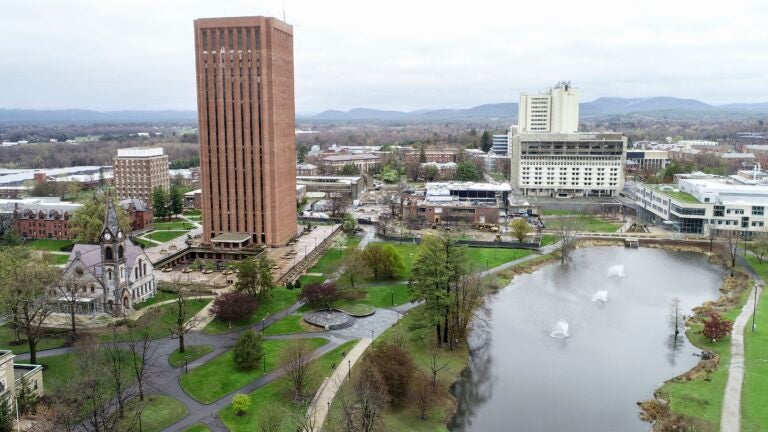 Students in the University of Massachusetts system will see higher costs in the next academic year for tuition, room, and board.
The UMass Board of Trustees voted Wednesday during a quarterly meeting to raise tuition for in-state undergraduate students by 2.5 percent, the State House News Service reports. Room and board on the university's Amherst campus will also increase by 4.5 percent, while the Dartmouth and Lowell campuses will see those costs rise by 2.7 percent.
According to the news service, the increases come as leaders on Beacon Hill have disagreed over creating a "tuition lock" system that would allow incoming first year students at state colleges and universities to freeze tuition rates for subsequent school years.
Undergraduates at UMass aren't the only ones who will see increased costs next year; tuition for in-state graduate students will also rise by 2.5 percent at the Amherst, Boston, and Lowell campuses. Medical students at T.H. Chan School of Medicine, Tan Chingfen Graduate School of Nursing, and Morningside Graduate School of Biomedical Sciences will see tuition rise by 3.5 percent. UMass Law is increasing tuition by 2 percent, according to the news service.
This year marks the second in a row that UMass has stepped up tuition. Last year, after a three year pause during the COVID-19 pandemic, the university announced across the board tuition hikes.
Newsletter Signup
Stay up to date on all the latest news from Boston.com