Commentary
My Advice for the Tsarnaev Conspiracy Theorists: Enough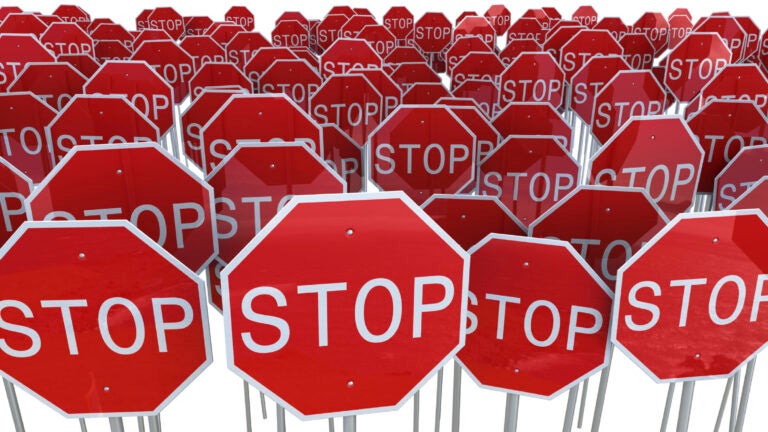 The Tsarnaev conspiracy theorists haven't been a presence at Moakley Courthouse. But if you're one of the thousands following the trial on Twitter, they are active, vocal, and hard to ignore.
I don't like being too quick to block anyone on Twitter, no matter what they say.
But by Wednesday, the fifth day of testimony in the trial against alleged Boston Marathon bomber Dzhokhar Tsarnaev, I had enough.
I was standing in the hallway outside the courtroom, waiting to enter and hear testimony about the shooting of MIT Police Officer Sean Collier.
Members of the Collier family stood feet away. Among them was Sean's sister Jennifer Lemmerman, who wrote a piece about her brother for Boston.com back in April 2014.
Suddenly, my phone buzzed, alerting me to a tweet. It showed a poorly Photoshopped collage, of sorts, with the faces of survivors and their family members, circled and with arrows and text pointing in every direction. The allegation was simple. Each and every member of the Collier family is a crisis actor, playing an imaginary 'role' in an incomprehensible staged act of terrorism.
It's one thing to want Dzhokhar Tsarnaev to have his day (or, months) in court. It's one thing to presume innocence (despite his own defense team stating "It was him'' in opening statements.) But to accuse family members of those who died of being paid actors? No.
So here's my advice for the Tsarnaev conspiracy theorists.
• Go outside.
• Get some air.
• Get a hobby.
• The only crisis actor is you, and the crisis is what you're doing.
• Just stop.
• Please, please stop.