Commentary
It's Too Soon for Mark Wahlberg's Boston Marathon Bombing Movie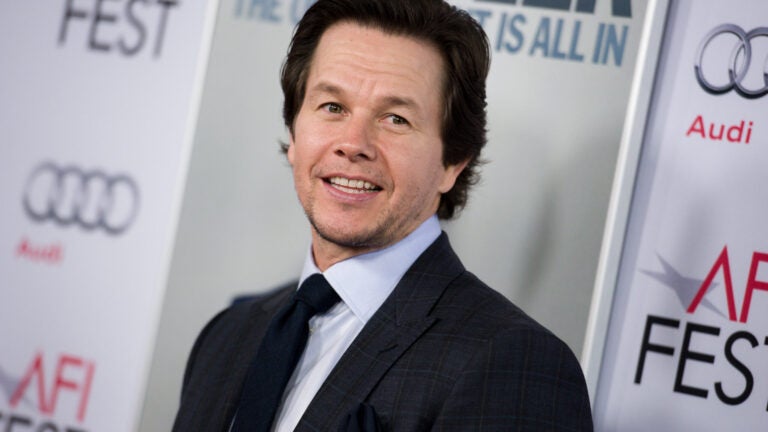 Does Mark Wahlberg's plan to turn the marathon bombings into a movie feel too soon to anyone else?
News of the project, called Patriots' Day,broke on Tuesday. The movie is supposedly going to be told through the eyes of former police commissioner Ed Davis, and there are rumors that Wahlberg will be the leading man.
It's inevitable that a film gets made about the bombings. It was a major event with a wildly compelling story (bombings, manhunts, police, citizens…it has all the makings of a blockbuster), and there's no way studios weren't plotting their approaches to it the day after the standoff in Watertown.
It's hard for Hollywood to leave a tragedy alone. According to IMDB there are 38 films about 9/11, and the first one came out in 2002, just a year after the towers fell.
But the perpetrators of 9/11 weren't caught in a shrink-wrapped boat five days after the attacks, and they weren't put on trial in the city where the crimes took place two years later.
Dzhokhar Tsarnaev was.
We're currently in the middle of Tsarnaev's trial, where survivor after survivor has testified about the bloodshed, heartbreak, loss, and the long road to recovery that Dzhokhar and his older brother Tamerlan, who was killed in the manhunt, set in motion when they set off two pressure cooker bombs at the marathon finish line on Boylston Street in 2013.
This isn't to say that the tragedy is more painful than 9/11 because we have to relive it through a trial. There is no way to compare devastating events, and there's absolutely no reason anyone should.
But the trial has reopened wounds that have only just begun to heal. We've seen the clothes that Martin Richard wore when he was killed, and we've watched the surveillance video from the gas station when hostage Dun Meng escaped from his car after the Tsarnaevs carjacked it. We heard testimony from ballistics experts detailing how far the shrapnel flew, and we saw a photo of Dzhokhar Tsarnaev standing behind Martin Richard right before the bombs went off.
The trial has served as almost a movie of the events itself, making the concurrent announcement of a fictionalized portrayal feel unnecessary and inappropriate.
Wahlberg and CBS Films aren't the only ones eager to get in on the action. 20th Century Fox currently has a film in development as well called Boston Strong, and Casey Affleck is rumored to be involved. But they didn't announce the plans on the same day that the defense rested its case.
Maybe one day, even someday relatively soon after the trial, turning the events into a film worthy of the story would help the healing and honor the lives of those affected.
But for now, Wahlberg—who plays up his Boston roots whenever he gets the chance—picked the wrong time to break the news.