Commentary
Starbucks is putting real pumpkin in its Pumpkin Spice Lattes (it's still August)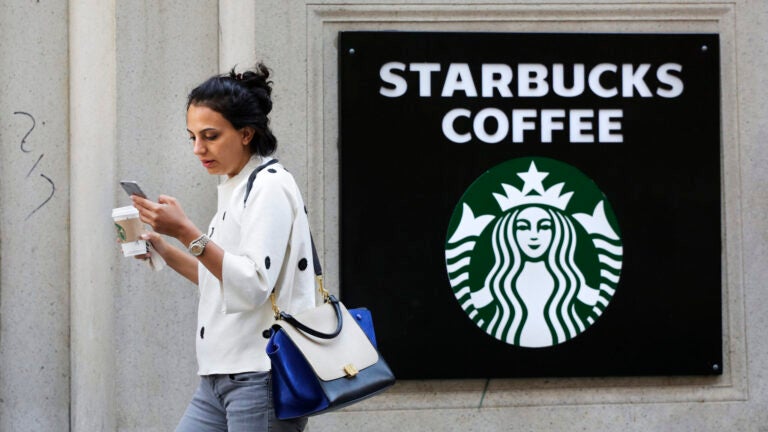 Do you smell cinnamon in the air? Are the words "crisp'' and "cozy'' the only adjectives you can think of? Are you putting whipped cream on everything? Don't bother WebMD-ing it—I can tell you right now that you're suffering from early-onset Pumpkin Spice Latte.
Every year, the marketing campaign for the most basic option of all of Starbucks' basic drinks begins in earnest well before the trees have even thought about turning colors. This season's pumpkin propaganda started today when Starbucks announced that the "beloved'' (their words) PSL—as those who still Instagram the drink refer to them—will actually be made with real pumpkin.
Cool, real pumpkin, awesome. But as a dyed-in-the-wool New Englander, I have very strong feelings about companies marketing fall things when I'm still trying to spend most of the time on an inner tube in some body of water before it freezes over for seven months. As a child, I'd break out in hives if I saw so as much as a Trapper Keeper or a Lisa Frank notebook in the "back to school'' section before September 1 (weren't the 90s delightful?). Summer is short enough—please let us have it in full.
"Too-soon'' factor aside, real vs. fake pumpkin has historically been a big point of contention as far as PSLs are concerned. Last year, Vani Hari, who writes the controversial blog Food Babe, published " You'll Never Guess What's In A Starbucks Pumpkin Spice Latte (Hint: You Won't Be Happy)'', a post that caused an uproar. PSLs didn't actually have pumpkin in them, and the caramel coloring they do contain isn't good for you, she wrote.
Personally, I found the outrage surprising. Were the concerned parties also under the impression that the pink Starburst is made with real strawberries? As Mandy Oaklander wrote for Time: "Anyone who's sipped a PSL…probably could have guessed this. The drink tastes nothing like the earthy squash that is actual pumpkin, and has none of the nutritional benefits, either.''
There's been backlash against Hari's crusades. One writer called her "the Jenny McCarthy of food.'' Gawker ran an article called "The 'Food Babe' Blogger Is Full of Sh*t.'' Science, it seems, isn't always on Hari's side.
Did Starbucks' decision to change the recipe have anything to do with the Food Babe?
"The answer to your question is no,'' a spokeswoman wrote in email. "But rather our priority is listening to our customers and partners and we are always looking to make each beverage the very best it can be.''
But let's stop talking about this. Go eat a popsicle, grab an iced coffee, or jump into a pool—they're all great cures for early-onset PSL.