Community
Tell us: Are you changing your habits to combat climate change?
The recently released IPCC report by the UN "is a reality check" on the climate crisis.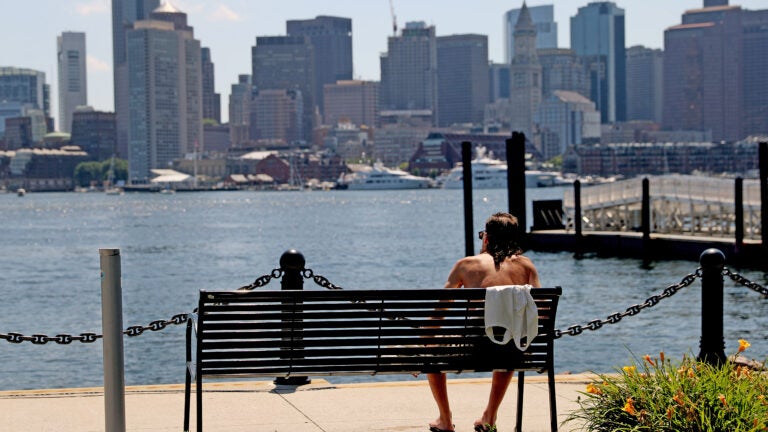 'Code red' on climate change took over headlines Monday, when the United Nations's Intergovernmental Panel on Climate Change, or IPCC, published their sixth assessment report.
The report revealed comprehensive data on the urgency of the climate crisis and its future impact on extreme weather events. Projections from the report predicted that climate change will impact all regions in the coming decade and will drastically worsen conditions from extreme weather.
"This report is a reality check," IPCC Working Group I Co-Chair Valérie Masson-Delmotte said in an IPCC post. "We now have a much clearer picture of the past, present and future climate, which is essential for understanding where we are headed, what can be done, and how we can prepare."
Perhaps the most harrowing part of the report was that almost all of the climate change that has occurred since the pre-industrial period has been induced by humans. Fossil fuels have caused the release of heat-trapping gases such as carbon dioxide and methane.
Politicians, climate scientists and activists around the world have been calling on fossil fuel industries and providing blueprints to cut back emissions and to steer away from using fossil fuels.
This year has been full of extreme weather and climate conditions, from the record-breaking wildfires on the West coast, which engulfed the East coast with haze causing air quality alerts across Mass., as well as unprecedented heavy rainfall in July.
Excessive heat warnings also continue to be issued throughout Massachusetts this week, with the heat index rising to 104 degrees and high humidity levels.
In July, following some of these extreme weather events, we asked Boston.com readers how worried they were about their own communities being affected by climate change, and 63% responded that they were worried.
Now we're curious to know what you are doing about it. Are you using eco-friendly products? Have you changed certain habits to reduce your carbon footprint?
Let us know if and how you are changing your habits to combat climate change by filling out the survey below or e-mailing us at [email protected] and we'll feature your responses in a future article.
Newsletter Signup
Stay up to date on all the latest news from Boston.com