Community
Boston.com readers are split on an indoor mask mandate
Over 2,200 readers responded to our recent survey, and they're divided on whether masks should be required indoors statewide.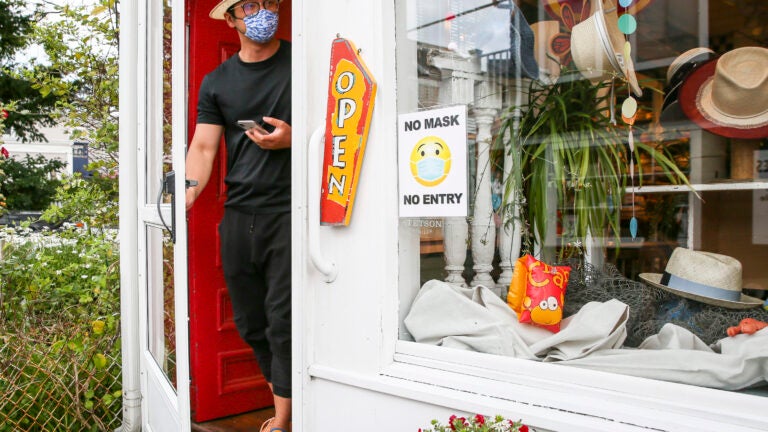 Massachusetts is officially a red zone for COVID-19 transmission. Rates in every county are high or substantial, which per CDC guidance means masking should resume in indoor public spaces.
In July, the CDC updated mask guidance to recommend people begin wearing masks indoors when transmission rates reach substantial or high levels.
"On rare occasions, some vaccinated people infected with the Delta variant after vaccination may be contagious and spread the virus to others," CDC Director Rochelle Walensky said at a July press conference. "This new science is worrisome and, unfortunately, warrants an update to our recommendations."
Despite this, Gov. Charlie Baker is holding firm in his decision not to reimpose a statewide indoor mask mandate. On Monday, he noted high vaccination rates and low hospitalization rates as the two main reasons behind his decision.
"We pay a lot of attention to the data associated with case counts, and with hospitalizations, and the tragedies associated with the loss of life," he said. "But you can't look at the commonwealth of Massachusetts — and look at our vaccination rate, our hospitalization rate — and compare it to where the rest of the country is."
Based on our recent survey, a small majority of Boston.com readers seem to agree with him.
We surveyed Boston.com readers to find out whether they believe indoor masking should be mandated, and what safety measures should be in place moving into the fall. Over 2,200 readers responded, and were largely split on requiring indoor masks. However, 51% of readers answered that they are not wearing a mask indoors and Baker should not mandate indoor masking.
Here's what they said.
These responses have been edited lightly for clarity and grammar.
Are you already wearing a mask indoors?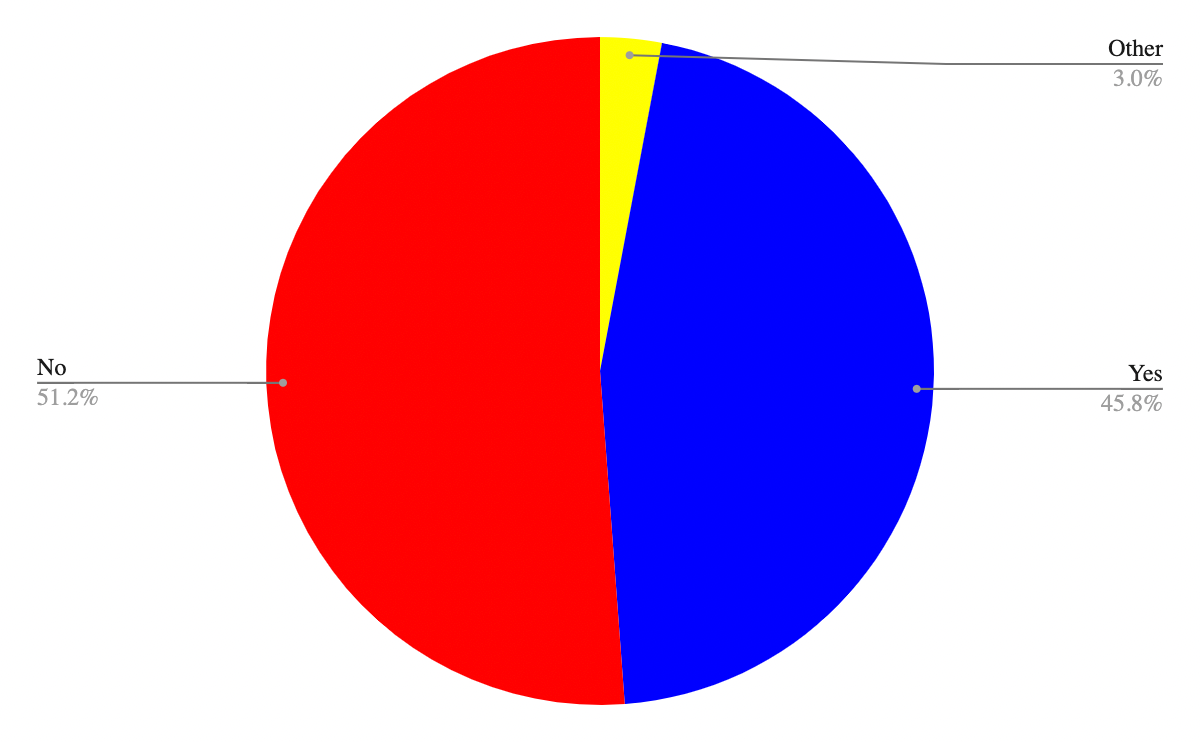 Should Gov. Baker mandate indoor masking statewide?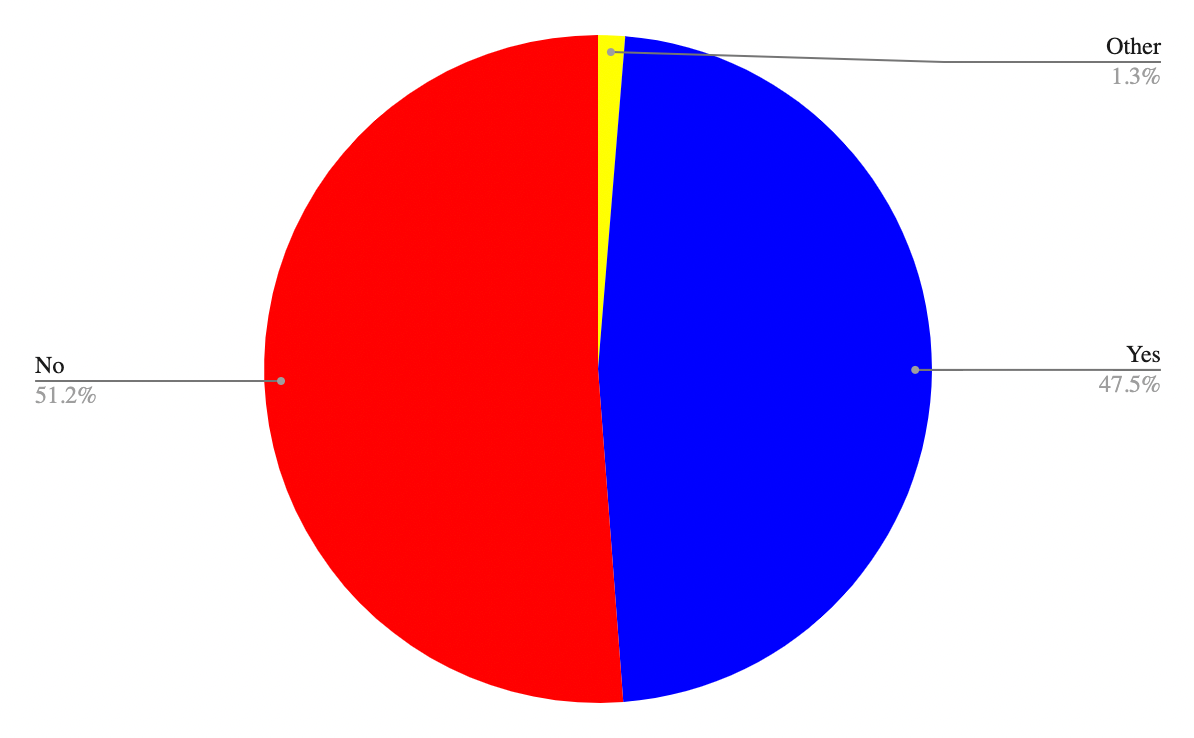 Expand on your answer. What COVID safety protocols should be in place heading into the fall?
"I think we're past statewide mandates. We all know the severity of the disease and how transmissible it is. It's up to businesses and individuals to decide whether to wear masks indoors. If a business mandates masks indoors, then we should abide by that. If a business doesn't, then it's on each individual to wear a mask. The only places our governor should be able to mandate masks are in government buildings." – Al, Watertown
"Do what you need to do to feel safe, but do not mandate anything." – Kaylee, Lowell
"Mask indoors, in all public places, and on all public transportation, just like we were doing right up until Memorial Day. It makes good common sense. I am fully vaccinated, zero health issues, take the T, Ubers, go in the mall, and work in my office daily. My life hasn't changed, I just pop my mask on and will continue to do this. We all need to do this for the health and wellness of our loved ones, neighbors, and communities. End of story." – Gwen Kennedy, Brighton
"Death rate in MA is in the single digits … does not warrant indoor masking. Data does not support indoor masking. Please use common sense." – Jessica, Somerville
"Vaccination proof needed for indoor concert venues and restaurants." – Nancy, Southborough
"The pandemic is far from over. We must provide a safe learning environment for our kids. Masks should be required in schools and remote learning options available for kids with immune-compromised family members." – Thomas Tibbitts, Westford
"I find it very frustrating that indoor masking is not required. I have a child that is unable to be vaccinated, so at this point, it just feels unsafe to take her anywhere again. Very sad to me that officials are being so inconsiderate of children." – Brittany, Boston
Boston.com occasionally interacts with readers by conducting informal polls and surveys. These results should be read as an unscientific gauge of readers' opinion.
Newsletter Signup
Stay up to date on all the latest news from Boston.com