Community
A new high school in Mattapan? Here's what the mayoral candidates say.
"Mattapan residents deserve for Boston to be prioritizing access and a focus on the walkable communities that we need to see all across our city."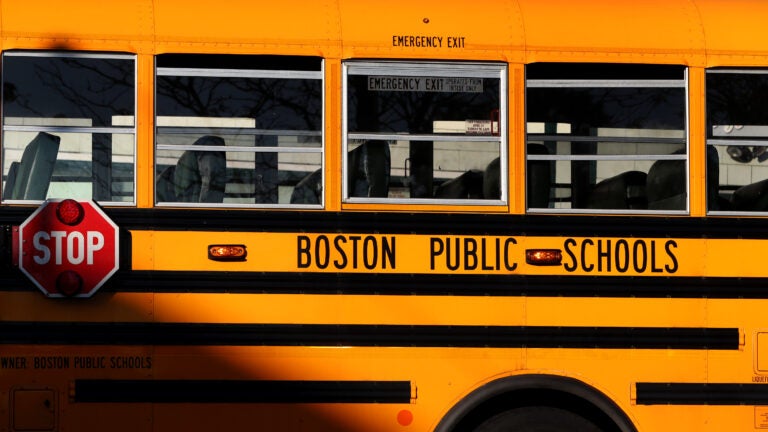 Education is a hot-button issue for Boston voters and ahead of the Nov. 2 election, the two candidates for mayor took the time to discuss some of the biggest topics around education in the city, including the location and distribution of our schools.
Since the pandemic, many parents have considered the quality of a Boston public education, and some readers wanted to know how the mayoral candidates, Annissa Essaibi George and Michelle Wu, plan to improve the city's schools.
In the last year, the overhaul of the admissions process for the city's three exam schools has seen increased attention to diversify its admitted students, but the majority of students in the public school system don't attend those highly selective schools and still require access to quality education.
We asked Boston.com readers to submit their questions for both mayoral candidates ahead of the election on Nov. 2. Among the submissions were questions on housing, public safety, the ongoing pandemic, and of course, education.
John from Beacon Hill wanted to know if the candidates were in support of building a new high school in Mattapan. New school buildings in the neighborhood have long been proposed and tabled.
We spoke with each of the candidates and asked them John's question. They shared with us how they're thinking about disparities in the city's public school system across the board.
---
These responses have been edited for length and clarity.
"Do you favor Mattapan having a long-promised high school built there? Many students from Mattapan have long commutes along with early school start times, so are disadvantaged throughout the school year as they attend school with inadequate sleep." — John, Beacon Hill
Annissa Essaibi George: So I appreciate the question. A Mattapan high school has been long talked about; I'm certainly not opposed to the idea.
We do have to look at high school reconfigurations and redesign across the board. I'm a former high school teacher. I spent 13 years in a high school as an educator. We have to look at our portfolio of physical buildings. We've got a look at where our kids are. We are seeing a significant decline in enrollment. The numbers I got just last week — 49,000 students in the Boston Public Schools. That is a significant drop over last year, and even more significant over the year before. We have to see where our kids are in the city, where there are population shifts, and where we maybe need some more seats.
We have to look at our portfolio. We have to look at where kids are. And we have to look at how high schools are designed in the city. I don't think we did well by our school system and our kids 20 years ago now or so, when we went to small learning communities. We've seen that some of our alternative education — I suppose some of them, not all of them — have failed at supporting young people who are not achieving at the levels that we would like them to achieve at. So we've got some work there. But absolutely open to the idea. I think that it's something that we have to explore, but we have to look at it as part of the larger district.
And we've got infrastructure dollars that we're hoping for from the federal government to come soon, some significant money coming to the city. I'd like it spent in two ways: one, on the Long Island bridge and the Long Island campus around recovery, and two, on our school facilities. We're in the midst of a billion dollar capital build BPS plan left over from former mayor Walsh. That is touching about 10 schools in a real way, in a meaningful way. We've got 126 buildings in our portfolio. We've got to take a real look at our portfolio, where we need some significant investments, and utilize those dollars to make them.
Michelle Wu: Mattapan residents face many of the disparities that we see across our city, and we must lead our decision making with equity. In terms of school access, in terms of transportation access, Mattapan residents deserve for Boston to be prioritizing access and a focus on the walkable communities that we need to see all across our city. And the Greater Mattapan Neighborhood Council has been such a force for leadership in bringing community members together and advocating for the needs that this neighborhood really deserves.
When we think about the high schools and where they're located, this is a conversation that has to include all the dimensions of quality, location, vocational tracks, and supports. I will be immediately working with our superintendent and school district to put in place a plan for revitalizing all of our high school options. We need to be talking about every single one of our high school seats and where they're located. We have actually seen falling enrollment in our high schools. And so the conversations about where those seats should be, and what focus areas or vocational tracks might be connected to different schools, have to [take place] in a citywide way with equity at the center.
---
Editor's note: The election to choose the next mayor of Boston will take place Tuesday, Nov. 2, 2021. To keep track of the news of the race as it happens, follow along with Boston.com's election live blog regularly for additional coverage of the race as the election approaches.
Newsletter Signup
Stay up to date on all the latest news from Boston.com