Commute
The MBTA has raised its fares. Here are the new prices.
The changes take effect Monday, July 1.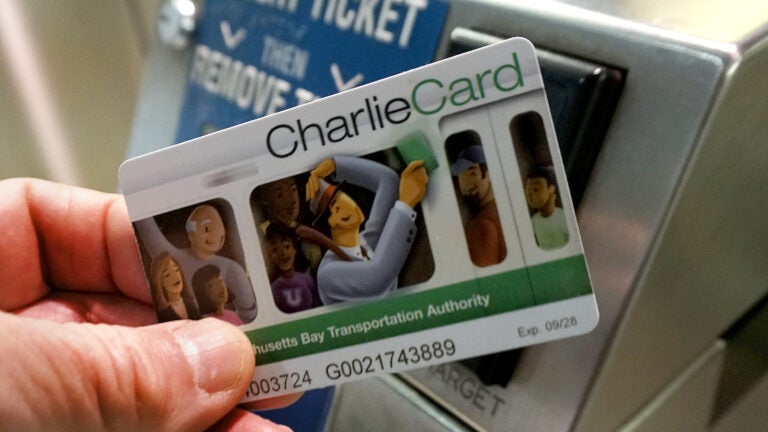 The first fare increase for the MBTA in three years takes hold Monday, ushering in a roughly 6 percent average hike for riders.
According to the agency, fares that will remain unchanged include: the local bus monthly pass; the local bus one-way fare; and reduced monthly passes and reduced one-way bus and subway fares for seniors, students, youth, and the Transportation Access Pass (TAP).
The MBTA's Fiscal and Management Control Board approved the price changes in March despite grassroots opposition. The agency anticipates the increases will bring in approximately $29 million a year.
Here are the new fares, according to the MBTA:
Common Fares 
Local Bus, one-way (CharlieCard): $1.70 (previous fare, $1.70)
Subway, one-way (CharlieCard): $2.40 ($2.25)
Monthly LinkPass: $90 ($84.50)
7-Day LinkPass: $22.50 ($21.25)
One-Way with CharlieCard
Local Bus: $1.70 (previous fare, $1.70)
Subway: $2.40 ($2.25)
Inner Express Bus: $4.25 ($4)
Outer Express Bus: $5.25 ($5.25)
One-Way with CharlieTicket or cash
Local Bus: $2 (previous fare, $2)
Subway: $2.90 ($2.75)
Inner Express Bus: $5.25 ($5)
Outer Express Bus: $7 ($7)
Daily, Weekly, and Monthly Passes
Monthly Local Bus: $55 (previous fare, $55)
Monthly LinkPass: $90 ($84.50)
1-Day LinkPass: $12.75 ($12)
7-Day LinkPass: $22.50 ($21.25)
Monthly Inner Express: $136 ($128)
Monthly Outer Express: $168 ($168)
Reduced One-Way Fares
Senior/TAP/Youth Local Bus: $0.85 (previous fare, $0.85)
Senior/TAP/Youth Subway: $1.10 ($1.10)
Student Local Bus: $0.85 ($0.85)
Student Subway: $1.10 ($1.10)
Reduced Monthly Passes
Senior/TAP/Youth LinkPass: $30 (previous fare, $30)
Student 7-Day Validity, Monthly LinkPass: $30 ($30)
One-Way Commuter Rail Fares
(Students, senior citizens, and passengers with disabilities pay half fare on the Commuter Rail.)
Zone 1A: $2.40 (previous fare, $2.25)
Zone 1: $6.50 ($6.25)
Zone 2: $7 ($6.75)
Zone 3: $8 ($7.50)
Zone 4: $8.75 ($8.25)
Zone 5: $9.75 ($9.25)
Zone 6: $10.50 ($10)
Zone 7: $11 ($10.50)
Zone 8: $12.25 ($11.50)
Zone 9: $12.75 ($12)
Zone 10: $13.25 ($12.50)
Interzone 1: $2.75 ($2.75)
Interzone 2: $3.25 ($3.25)
Interzone 3: $3.50 ($3.50)
Interzone 4: $4.25 ($4)
Interzone 5: $4.75 ($4.50)
Interzone 6: $5.25 ($5)
Interzone 7: $5.75 ($5.50)
Interzone 8: $6.25 ($6)
Interzone 9: $6.75 ($6.50)
Interzone 10: $7.25 ($7)
Monthly Commuter Rail Passes 
Zone 1A: $90 (previous fare, $84.50)
Zone 1: $214 ($200.25)
Zone 2: $232 ($217.75)
Zone 3: $261 ($244.25)
Zone 4: $281 ($263)
Zone 5: $311 ($291.50)
Zone 6: $340 ($318)
Zone 7: $360 ($336.50)
Zone 8: $388 ($363)
Zone 9: $406 ($379.50)
Zone 10: $426 ($398.25)
Interzone 1: $90 ($90.25)
Interzone 2: $110 ($110.25)
Interzone 3: $120 ($119.75)
Interzone 4: $139 ($130.25)
Interzone 5: $158 ($148)
Interzone 6: $178 ($167)
Interzone 7: $196 ($183.75)
Interzone 8: $216 ($202.75)
Interzone 9: $237 ($221.50)
Interzone 10: $257 ($240.50)
One-Way Ferry Fares
(Students, senior citizens, and passengers with disabilities pay half fare on ferries.)
Hingham/Hull to Boston: $9.75 (previous fare, $9.25)
Hingham/Hull to Logan: $9.75 ($18.50)
Charlestown: $3.70 ($3.50)
Monthly Ferry Passes
Hingham/Hull (Commuter Ferry): $329 (previous fare, $308)
Charlestown (Inner Harbor Ferry): $90 ($84.50)
The RIDE Fares
ADA Service Area: $3.35 (previous fare, $3.15)
Premium Service Area: $5.60 ($5.25)