Commute
Can you get a refund on your MBTA pass during the COVID-19 pandemic?
Here's what to know.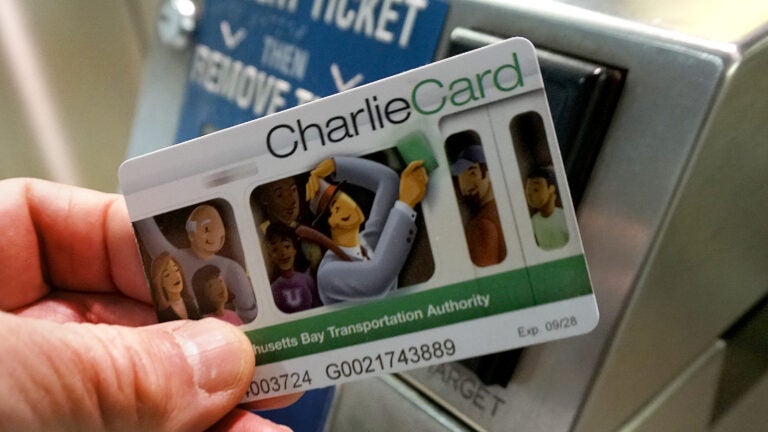 If you're thinking about seeking a refund on that CharlieCard collecting dust in your wallet while you work from home, you may want to think again.
As the region shelters in place to stem the tide of COVID-19, the MBTA is not able to refund or provide credit for monthly passes purchased for April to would-be commuters, according to its website.
"If you do not anticipate using the T much in April, you may want to purchase single-ride fares and passes as you go," the MBTA says.
Keep in mind that value stored on CharlieTickets is valid for 90 days, while CharlieCard value holds until the card expires. Round trip or one-way tickets on the Commuter Rail or ferry are also nonrefundable.
Here's what else you should know about potential reimbursements for your T pass:
For Perq or corporate pass holders
For passes administered through employers, such as the Perq for Work program, the agency cannot provide refunds to pass holders directly but is working with institutions and businesses to make it easier for them to make changes.
The MBTA recommends pass holders reach out to their employer's benefits administrators to discuss both Perq passes and any FSA-style transit benefits cards.
For student pass holders
The MBTA cannot refund or provide credit or exchanges for semester passes directly to students, "but we are working with colleges and universities to provide a credit for the unused April and May months," its website says.
"Check with your school administrator to see if any refunds can be provided by the school," the MBTA says.
For monthly pass holders
If you receive a monthly subway, bus, Commuter Rail, or ferry pass through auto-pay, you can pause or cancel your subscription but you must do so by the 21st of the previous month. (To avoid payment for April passes, for example, pass holders would have needed to pause or cancel by March 21.)
"If you don't pause your subscription, the MBTA cannot provide a refund. Your pass will remain valid for use for that month," the agency says.
For those who have purchased a monthly LinkPass on a CharlieCard through commerce.mbta.com, the automatic reload must have been deactivated by 11:59 p.m. on March 24 to avoid being charged for April, according to the MBTA. Refunds cannot be provided.
Commuter Rail and ferry pass holders, however, can return an unused pass with the enclosed packing slip before April 5 for a full refund on a credit card, according to the MBTA.
"Passes must be mailed to the return address on the envelope in which the pass arrived," its website says. "Refunds cannot be given for passes received by the T after the 5th of the month."
For mTicket passes, group passes, and parking permits
According to the MBTA, the agency is unable to provide refunds or extensions on mTicket passes. One-way and round trip passes are valid for 90 days, according to officials. Group sales purchases are also nonrefundable.
For monthly parking permit holders, the agency cannot provide refunds for March but has turned off automatic parking permit renewals for April, and therefore credit cards will not be charged automatically.
"If you would like to reactive your parking permit for April (or in a future month), please visit the PayByPhone website for instructions," the MBTA says.
As Massachusetts grapples with the the coronavirus pandemic, ridership on the MBTA had already dropped between 70 and 80 percent last month.