COVID
Despite social distancing, people were 'flocking' to area beaches on Sunday
"We completely understand people's need to get out and people going stir crazy, but now is not the time to be flocking to the beach."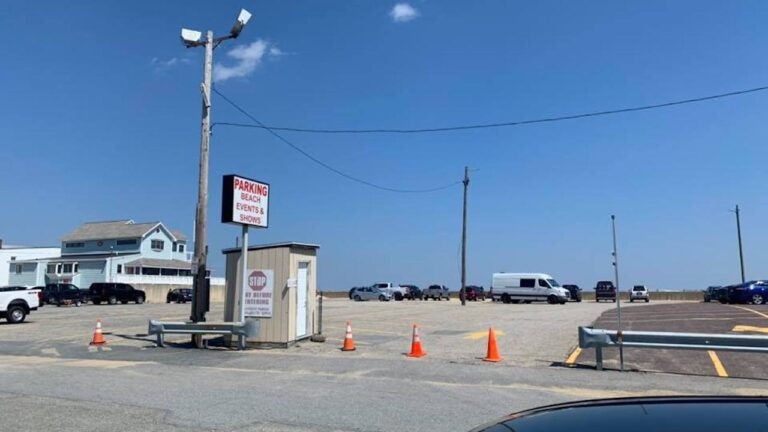 The warm weather this past Sunday led people to head to the beach, despite the threat of COVID-19 and Gov. Charlie Baker closing parking lots at state beaches earlier this month in an attempt to control crowds.
In Newbury, police Chief Michael Reilly said throngs of beachgoers took to Plum Island. Authorities had put parking restrictions in place, but "people being creative as they are, those measures weren't as effective as we hoped," he said.
Reilly, who doubles as the town's emergency management director, said he's concerned that if people don't follow social distancing now, the COVID-19 crisis will extend longer. 
"We completely understand people's need to get out and people going stir crazy, but now is not the time to be flocking to the beach," he said.
In some cases, people were lugging beach furniture and gear for about a mile.
To crack down on beach crowds, the town has made Plum Island Turnpike, the main road to the beach, no parking for about a mile. While it's a $50 ticket for parking there, Reilly said police are towing vehicles, too. People were also using the parking lot near the Plum Island Bridge. That, too, has been closed.
"The police are being very aggressive with enforcement," he said, adding that it's not something they like to do but feel it's necessary given the current situation.
It's OK to jog or bike out to the beach and use it "in a transient fashion," Reilly noted. But people congregating on the beach is "unacceptable right now," he said.
He noted that other coastal communities are dealing with similar issues.
Salisbury police snapped a photo of cars parked at one of the parking lots along the shore on Sunday and shared it on Facebook.
"Today we have seen an influx of cars parked all along [North End Boulevard] to walk the beach and to surf," police said in the post. "Below is a parking lot where people disregarded the cones and parked inside anyway.
"We all want things to be back to normal. Not taking this virus seriously and not practicing social distancing will only prolong these restrictions."
In Gloucester, parking at Wingaersheek, Good Harbor, and Niles beaches is currently banned, and city officials have also curbed parking along nearby streets, according to the city website.
When Baker instituted the parking ban at state beaches, he said there were "large concentrations of people" heading to the beach.
"We've tried to respect people's willingness to play by the rules, but, in this particular case, we got a lot of input from a lot of places that people were not treating any of the distancing rules at the beaches the way they should have been," he said at the time. "And our solution to that is if people can't play by the rules, if it's too big a temptation, then we're just going to get rid of the parking."
In New Hampshire, Gov. Chris Sununu's office says reopening the beaches may be a step-by-step process that includes consideration of Massachusetts and Maine.
"The Governor is working with all stakeholders to formulate a potential plan as to how state beaches, along with other industries, could open in a phased approach in a safe and responsible manner in the coming months," a statement from his office says. "As with all matters, public health must come first, and it is highly unlikely that the state would open its beaches without a regional plan that also includes Maine and Massachusetts."
When the crisis passes, and social gatherings are allowed again, Reilly said he welcomes people to visit the beach. But now is not the time.
"I completely understand it, we don't like being cooped up," he said. "But at this point, this is the time to be as strict with it as you can."