COVID
Fewer people are going to hospitals for non-COVID-19 emergencies. That could be catastrophic, officials warn.
"We have a growing concern about what we're not seeing," said Dr. Michael Apkon of Tufts Medical Center.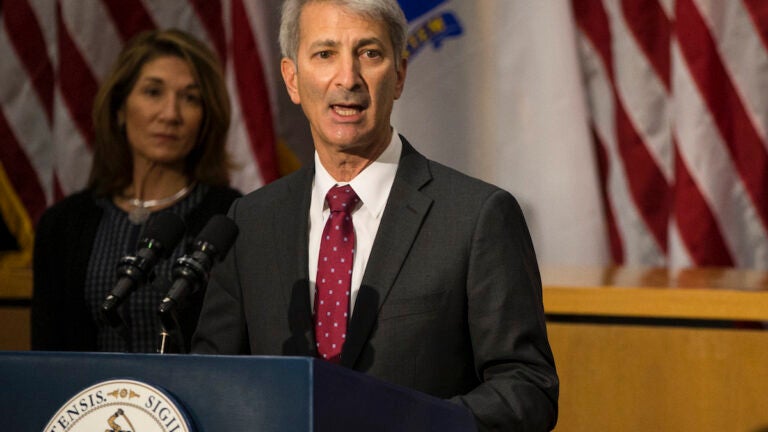 Hospitals across Massachusetts are seeing a drop in patients going to emergency rooms with standard health emergencies, such as heart attacks and strokes, thereby delaying needed care out of fear of coming in close contact with COVID-19.
And the consequences could be severe, experts say.
On Thursday, leaders from several hospitals joined Gov. Charlie Baker in offering a plea to those forgoing a visit to the ER to seek the care they need.
Precautions to keep those patients safe in the face of the pandemic are in place, and the hospital beds are there, they say.
"It is true that we are quite busy caring for patients with COVID-19, but we have a growing concern about what we're not seeing," Dr. Michael Apkon, CEO of Tufts Medical Center, said during a press conference.
At Tufts, healthcare workers are seeing about half of the emergency room activity they usually see in April. Care for stroke patients, for example, has dropped by 60 percent, according to Apkon.
At Newton-Wellesley Hospital, there were 5,400 patients admitted to the ER in January, said Dr. Gregg Meyer, chief clinical officer for the Mass General Brigham healthcare system. In the last 31 days, there have been only 2,800 patients and nearly half of them were seeking coronavirus treatment.
At large, Mass General Brigham has experienced a 37 percent drop in patients with heart attacks and a 14 percent dip in appendicitis cases, although the fluctuations have been felt for a wide variety of medical conditions, he said.
Meyer acknowledged some of the reduction is an offshoot of social distancing. Fewer cars on the road means less crashes. Folks aren't straining themselves as frequently in the confines of their homes.
But strokes don't listen to shelter-at-home advisories, he said.
Doctors are seeing upticks in other illnesses, such as more advanced vascular diseases, including leg ulcers and vascular insufficiency, that are leading to life-changing procedures, according to Meyer.
"One of my surgeons said to me last week that he has done more amputations in the last few weeks than he can ever remember," he said. "The story of each of those patients was the same: They knew that they had a significant problem, but they wanted to try to take care of it at home because they really wanted to avoid coming into the hospital."
In some cases, stroke patients who experienced visual changes in health, such as speech impairment, waited at home over the past month, according to Baystate Medical Center President Nancy Shendell-Falik.
"Those patients are starting to arrive at Baystate Medical Center," she told reporters. "They are seriously ill and many of them have lifelong, debilitating consequences to waiting."
Presenting a united front Thursday, the leaders from all three institutions urged those who need medical attention to address their ailments as soon as possible. The message will be amplified in a series of public safety announcements, spearheaded by Tufts in partnership with Boston's six teaching hospitals, that officials said will hit the airwaves this week.
Baker urged residents to continue to call their doctors to discuss health needs and to go to the hospital in emergency situations. Call 911 if needed, he said.
"We don't want people getting sicker or exacerbating an illness or injury," he said. "It's important that people are cared for when they're sick, whether that's for COVID-19 or for something else."