Coronavirus
Here's where coronavirus cases are in Boston by neighborhood
Just under a third of the more than 27,000 Boston residents tested were positive, according to the city.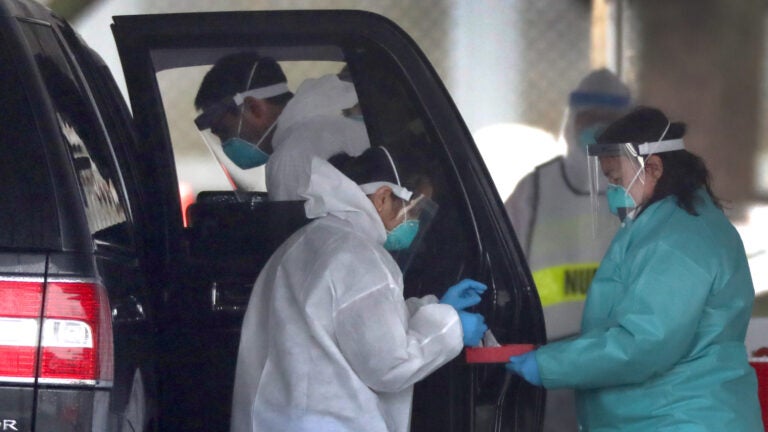 More than 27,000 Boston residents have now been tested for coronavirus and just under a third of the individuals have positive for the virus, according to the city's public health commission. 
As of April 29, 32.1 percent of the 27, 824 residents tested since the start of the pandemic were diagnosed with the illness, according to the latest weekly report from the commission on cases in the city. The number of tests conducted increased by 8,546, or 44.3 percent, from the previous week. 
There have been a total of 9, 590 confirmed coronavirus cases in Boston since the start of the pandemic and 410 city residents have died as of Friday, according to the commission. To date, 2,201 residents diagnosed with coronavirus have recovered in Boston. 
In the last week, East Boston continued to see the highest level by neighborhood of individuals testing positive, with 45.5 percent of the ​2,065  neighborhood residents tested being diagnosed with coronavirus. 
"East Boston experienced the highest percentage increase of testing during the past week (76%) and had a lower percent positive compared to previous data (43.7% vs. 46.8%), but still had the highest percentage positive among all neighborhoods," the commission wrote. 
The number of residents with coronavirus also remained high in Mattapan and Dorchester,  where 42.8 percent​ and 40.1 percent of those tested were positive for the illness respectively. 
According to the public health commission, Mattapan, Roxbury, West Roxbury, and Hyde Park experienced the largest decreases in percent positives in the last week. 
Here's where coronavirus cases are by neighborhood as of April 29, according to the commission: