COVID
Worcester church again violates COVID-19 state of emergency, holds service with over 40 people
The church faces a $300 fine after holding a second service with more than 10 people, violating Gov. Charlie Baker's orders for the coronavirus pandemic.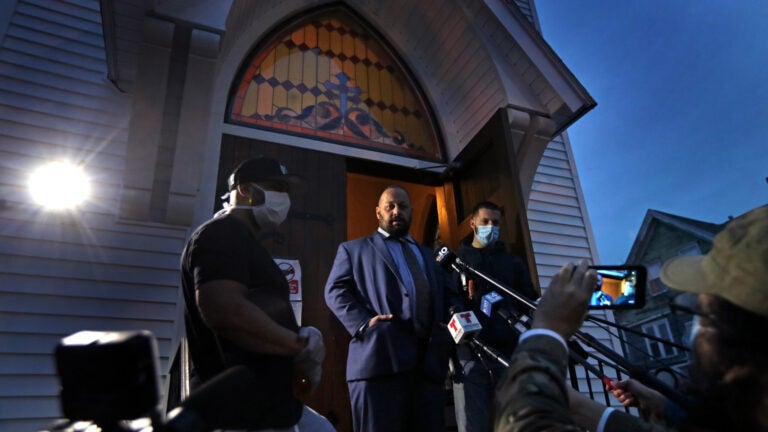 A Worcester pastor will be fined for again holding service Sunday with a gathering of more than 10 people, and defying the state of emergency.
The Rev. Kristopher Casey of Adams Square Baptist Church will face a $300 fine for holding the service. The Worcester Telegram and Gazette tallied 46 people leaving the church following a service on Sunday. Casey confirmed to the paper that there were more than 10 people in attendance.
Limiting gatherings to 10 people or fewer is part of Gov. Charlie Baker's emergency orders with the goal of stopping the spread of COVID-19. Violating the order again could mean $500 or jail time, according to The Boston Globe.
"It is disappointing that despite all of the sound medical advice, and evidence of the effectiveness of limiting public gathering in curbing the spread of the COVID-19 virus, that this pastor has chosen to ignore that," City Manager Edward Augustus Jr. said in a statement obtained by the Globe. "In so doing, he is putting the health of his parishioners, and anyone they may come in direct contact with, at risk."
Last Wednesday night, the church held a service and limited the number of in-church parishioners to 10 in keeping with the state of emergency. Last Sunday's service — the first one Adams Square held after deciding to reopen during the pandemic — drew more than 50 people.
Following this past Sunday's service, Casey and a bunch of others gathered outside the church and sang "God Bless America," according to MassLive. 
"If we cut down the gospel tree of Jesus Christ and we cut down the tree of the church, if we allow the state or the government or anybody to lay their hand on the axe and slice that tree down, it will completely change the dynamic of what America is all about," Casey said, the news website reported.
<hr>