COVID
Boston man allegedly pulls out gun after refusing to social distance outside bank
The incident happened around 12:48 p.m. on Tuesday at Citizens Bank on Washington Street, police said.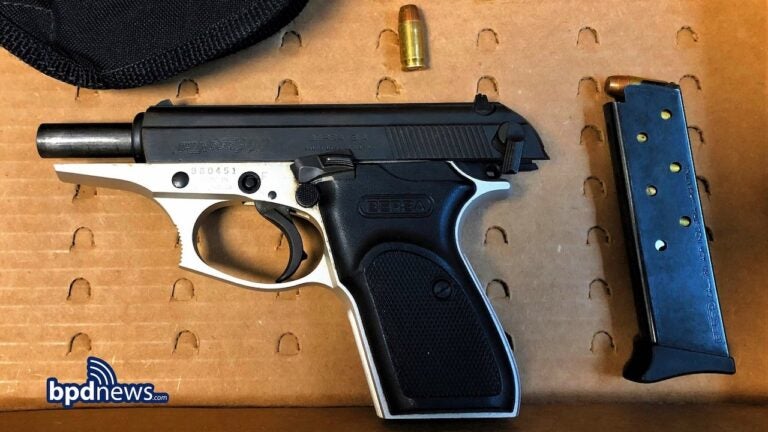 When a Boston man allegedly refused to follow social distancing guidelines outside a bank, he pulled out a gun and pointed it at other people in line, police said.
Ricardio Pantojas, 40, is being charged with unlawful possession of a firearm, unlawful possession of ammunition, carrying a loaded firearm on a public way, and assault and battery by means of a dangerous weapon (gun), Boston police said in a news release.
Police were called to the area outside Citizens Bank at 569 Washington St. around 12:48 p.m. Tuesday for a report of a fight involving someone with a firearm, according to the release.
When officers arrived, the victims told them that there had been a verbal altercation with another customer who "refused" to practice social distancing.
"When asked to move away, the male suspect refusing to practice social distancing and adhere to the line restrictions, brandished a firearm and pointed it in the direction of the victims," police said. "Before police arrived, the male suspect and a female accomplice jumped into a motor vehicle and fled the scene."
A description of the vehicle was put out on police radio and a traffic stop was performed near 94 Whitfield St. Both people were ordered out of the vehicle due to the suspected gun. Inside the vehicle, police allegedly found a loaded Bersa .360 semi-automatic handgun.