COVID
'COVID-19 parties' probably didn't involve intentional spread
County health officials in Washington state walked back earlier claims that young people were gathering in a deliberate attempt to be exposed to the coronavirus.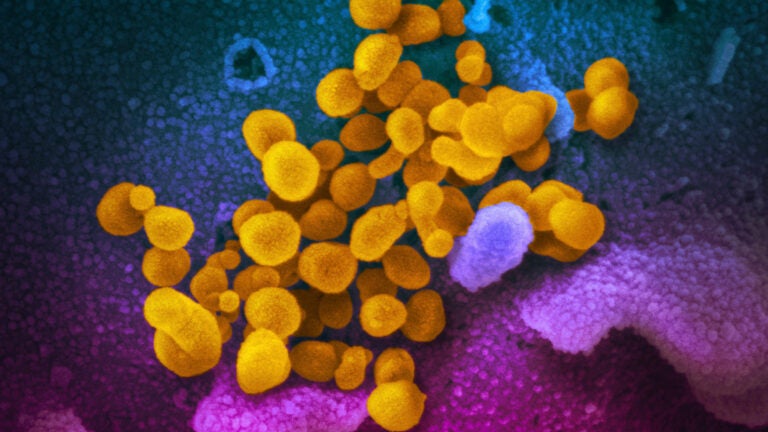 SEATTLE — Amid growing impatience over stay-at-home orders and rising unemployment, public health experts have worried that some people may try to expose themselves to the coronavirus in a risky bid to gain immunity.
One fear is the prospect of "coronavirus parties," much like the chickenpox parties of the past that preceded the development of a chickenpox vaccine, designed to deliberately spread infection.
County health officials in southeastern Washington state reported this week that they had evidence that one or more such gatherings had been linked to at least two new coronavirus cases. But on Wednesday night, the officials retracted those comments and said the so-called COVID-19 parties may have been more innocent gatherings.
Meghan DeBolt, the director of community health for Walla Walla County, said county officials were learning more about the cases that have emerged from the recent social gatherings. She said they were still hearing reports of parties where infected people were present but do not have evidence that the people who became ill after the gatherings had attended out of a desire to be exposed.
The county had said in a news release on Monday that authorities were "receiving reports of COVID-19 parties occurring in our community, where non-infected people mingle with an infected person in an effort to catch the virus." Officials later elaborated on those reports in interviews, saying the parties were discovered after tracing the paths of people who were found to be infected after the gatherings.
Officials in Walla Walla have been working in recent weeks to contain a large outbreak at a meat processing facility in the area. DeBolt said the county was not close to halting the rise in infections, and health officials are concerned that more people are engaging in ill-advised social interactions despite stay-at-home requirements.
"We know that people are exhausted from isolation and quarantine," DeBolt said. "We want to be able to reopen, too. We want to be able to go to restaurants and socialize with friends and family members. We need our community's help to be diligent for a little bit longer so that we can get ahead of this."
The prospect of infection parties for people who wish to quickly contract the disease in the hope of gaining immunity has been a fear among some health experts because the country has a long history of people choosing purposeful infection.
In the case of chickenpox parties, the Centers for Disease Control and Prevention "strongly recommends against hosting or participating in these events."