Coronavirus
Charlie Baker's executive order mandating face coverings in public is now in effect
Residents can be fined up to $300 per violation.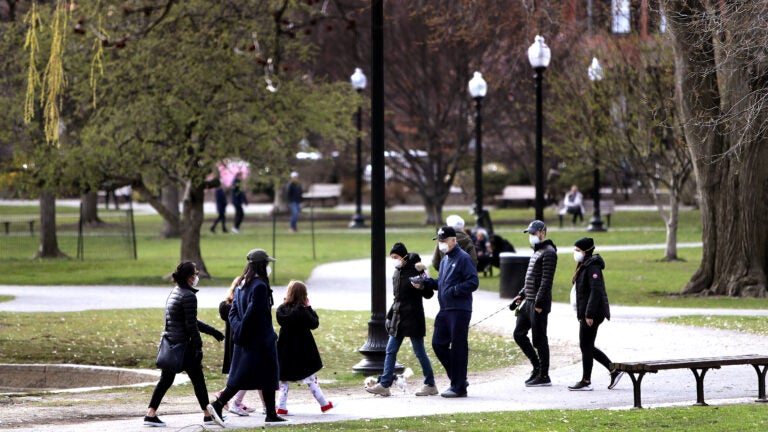 Massachusetts residents are now officially ordered to wear face coverings outside of their homes as part of the ongoing effort to contain the spread of the COVID-19 pandemic. Those who refuse can face fines for each violation.
Announced on May 1, Gov. Charlie Baker signed an executive order "requiring residents to use a face covering in public places when they cannot socially distance from others."
The order went into effect at the start of May 6, and supersedes an earlier statewide advisory suggesting residents wear face coverings in public.
It specifically applies to anyone over the age of 2 who is out in public places or interacting with essential businesses like public transportation, ride-sharing, or grocery stores.
Exceptions are granted to those with specific medical conditions that make it difficult to wear a mask.
Residents are asked to avoid using medical-grade masks in an effort to preserve those for health-care workers. The state has posted a list of "Tips on the Proper Use of Masks and Face Coverings" on the mass.gov website.
Fines for not wearing a face covering can range up to $300 per violation, and individuals can be refused entry to businesses for not adhering to the order.
The order also does not override local mandates, some of which carry more specific requirements.
<hr>
<h2>How to make a mask without sewing</h2>