COVID
Delayed by the coronavirus, construction on the South Station tower project is set to resume
Developers say they're reassessing the project's timeline.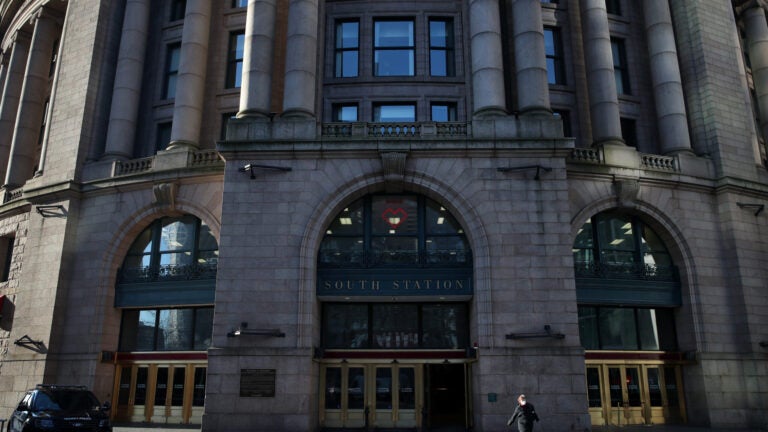 Developers say preliminary work on the 51-story tower above South Station will resume Monday, though it's unclear how much the coronavirus pandemic has knocked the $870 million project off track.
"Once the schedule impacts of the COVID-19 delays can be determined, a new construction timeline will be established," Hines officials said in an update Friday night.
The project, which also includes an expansion of the South Station bus terminal, was paused shortly after a March 16 order by Boston Mayor Marty Walsh shut down most local construction in response to the coronavirus outbreak.
However, city officials recently announced that they would increase the categories of construction allowed to proceed during the pandemic, after compiling a list of social distancing and sanitation guidelines that crews must follow. Beginning Monday, construction involving hospitals, residential buildings of up to three units, public schools, roads, and utilities, as well as open-air work, was allowed to resume under the new safety rules.
The resumption date coincides with the planned release of Gov. Charlie Baker's report on gradually easing coronavirus shutdown orders in Massachusetts, though the administration had allowed construction to continue at the discretion of local officials. Several cities, including Boston, issued moratoriums on work as the outbreak began to escalate.
The long-anticipated South Station project was less than two months into staging work around the open-air rail platform when it was ordered to cease operations.
When it begins work Monday, the project contractor, Suffolk Construction, will begin establishing a construction zone adjacent to Track 13, which was originally scheduled for March. Hines said that Suffolk Construction and its subcontractors will maintain "full compliance" with the city's safety policies to "ensure the safety of not only work crews but members of the traveling public."
The entire project was originally estimated to take four and a half years — with the new bus terminal opening in July 2022 and the tower complete by July 2024.
Future phases of the project could include additional buildings, including a hotel, above the 120-year-old transit station.
Hines and MBTA officials said they are working to mitigate the impact of the construction on commuters amid concerns that the project creates chokepoints in the busy station. Officials have recommended that commuter rail and Amtrak passengers leave themselves five to 10 extra minutes to get used to navigating around the construction zones.
However, public transit ridership has plunged in the wake of the coronavirus outbreak. Elsewhere on the system, the MBTA has moved to take advantage of the low ridership to expedite construction work.