Coronavirus
What Mass. officials said about child care and summer camps with the state's COVID-19 reopening plan
"It's one of those issues that everyone knows they need to find an answer on, and we fully expect as we roll forward, we're going to have to find one, too."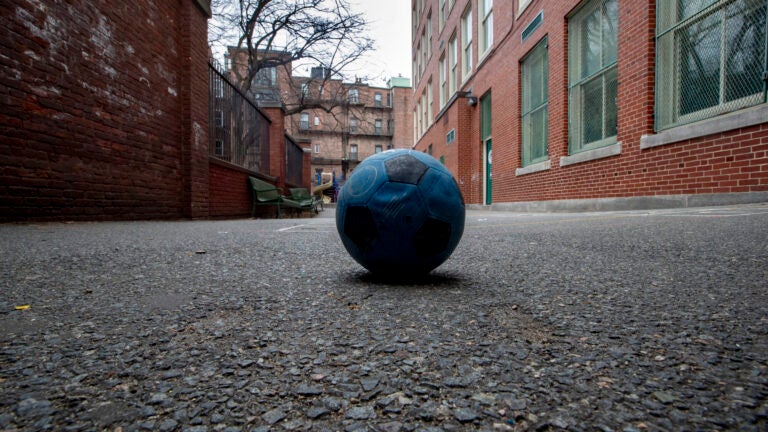 Gov. Charlie Baker announced the state's roadmap for reopening amid the coronavirus pandemic on Monday, sharing specifics of the initial phases that will get people back to work in Massachusetts.
But while state officials are detailing which businesses and industries will be allowed to open and when in the Bay State, the plan for when child care centers and summer camps will start up remains to be seen.
"Folks are continuing to work on creating what we would call the appropriately safe operating model for child care going forward," Baker said during Monday's press conference. "This is something where we've had conversations with our colleagues in other states and, in some cases, with our colleagues in other countries. It's one of those issues that everyone knows they need to find an answer on, and we fully expect as we roll forward, we're going to have to find one, too."
Early childhood programs across the state are ordered to remain closed until June 29, with the possibility of remaining shuttered longer. Only emergency child care programs, designated by the state, are allowed to be open. The centers have been providing services to vulnerable children and kids whose guardians are essential workers.
"To slow the spread of the coronavirus, all families should keep children out of group care settings to the greatest extent possible," the state's instructions on utilizing the emergency care say. "Emergency Child Care Programs are for when all other non-group-care settings have been exhausted and families have no other options."
Lt. Gov. Karen Polito, who co-chaired the state's Reopening Advisory Board, said Monday that timelines and guidance for reopening child care facilities and summer camps should be released in the coming weeks.
"The Department of Early Education and Care and [Department of Public Health] are developing additional health and safety standards, which are being reviewed by Children's Hospital, to make sure when we're fully ready to reopen child care and camps, that we're ready," she said.
In the meantime, only 35 percent of the capacity of the emergency child care is occupied. During the state's Phase 1 of reopening, the emergency child care system can be utilized to meet the needs of families with "no alternative for care."
The state is still encouraging families to continue to find alternatives to group care if possible to prevent the spread of the virus.
"The system has capacity to serve more families, to provide care options as more workers head back to work and sectors become active again," Polito said. "The system we established, as you may recall, has capacity for 10,000 children statewide."
The state's public health department is also working with local boards of health to develop guidelines to be implemented at the more than 1,400 camps across the state for a safe reopening, Polito said. Depending on public health data, she said it is possible that summer camps could begin under Phase 2 of the state's reopening, with limitations and specific safety standards. Residential summer camps would likely fall under Phase 3, according to the state's roadmap.
"We are aware that summer camps serve an important purpose," Polito said. "Not only for our children, but for our families."
Schools remain closed to in-person learning for the remainder of the academic year, and the state's updated "Safer at Home Advisory" continues to suggest that playdates be limited for children to prevent the spread of the virus.
The state's plan for reopening has some outdoor and recreational facilities, including beaches, outdoor adventure activities, and zoos, slated for reopening under Phase 1, starting May 25.