COVID
What you need to know about the new 'Safer at Home' advisory
"As we enter this phased reopening, it's important to remember that everyone is safer at home."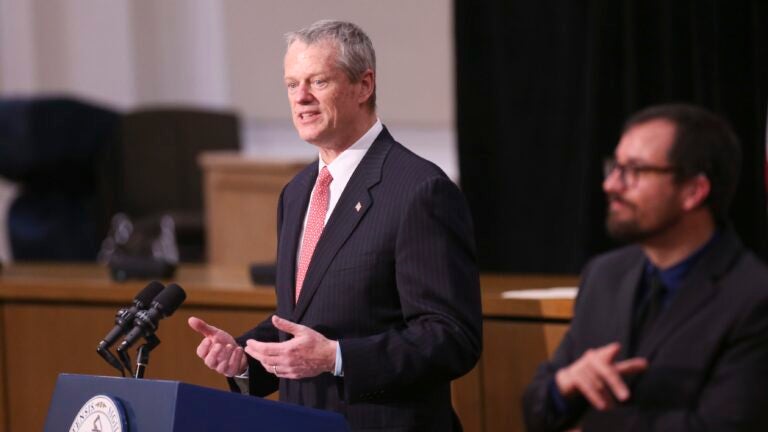 Governor Charlie Baker issued a "Safer at Home" advisory Monday as part of the state's four-phased plan to reopening the economy amid the coronavirus pandemic.
While the Safer at Home advisory looks a lot like the Stay at Home advisory, Baker said during his Monday press conference, it incorporates new guidance associated with the reopening process.
"It's not a dramatic departure from where we were, but it does reflect the fact that we are pursuing, at this point, a phased reopening strategy," Baker said. "As we enter this phased reopening, it's important to remember that everyone is safer at home."
Residents are now advised to only leave their homes for health care, worship, permitted work, shopping, or outdoor activities.
The guidance also recommends that people over the age of 65, and those with underlying health conditions who are at a higher risk for COVID-19, should continue to adhere to the more stringent Stay at Home guidelines, and stay home except for essential errands like going to the grocery store or attending to healthcare needs.
Close contact activities, like pick-up sports games, are not allowed, and parents are still asked to limit play dates for children.
When it comes to visiting family and friends, residents are also asked to opt for phone calls or video chat instead.
Additionally, the advisory suggests that residents hold off on visiting nursing homes, skilled nursing facilities, or other residential care facilities.
"How well everyone does these things will determine how well we move into later phases," Baker said.
Gatherings of more than 10 people are still not allowed, and residents continue to be required to cover their faces when unable to practice social distancing in public.
"I know we'd all prefer to believe that the virus is less serious now and that it's behind us," Baker said. "But if we don't keep up the fight and don't do the things that we all know we have to do, and know we can do, we run the risk of creating a second spike in the fall."
The new advisory also stresses the importance of frequent hand washing, and self-monitoring for COVID-19 symptoms.
"People need to be vigilant, they need to be careful, and they need to understand the role that they can play themselves as we continue to bring this fight to the virus," he said. "It's how we move forward together."