Coronavirus
Charlie Baker cites 'pressure' from Trump administration in church reopening decision
"We couldn't ignore that."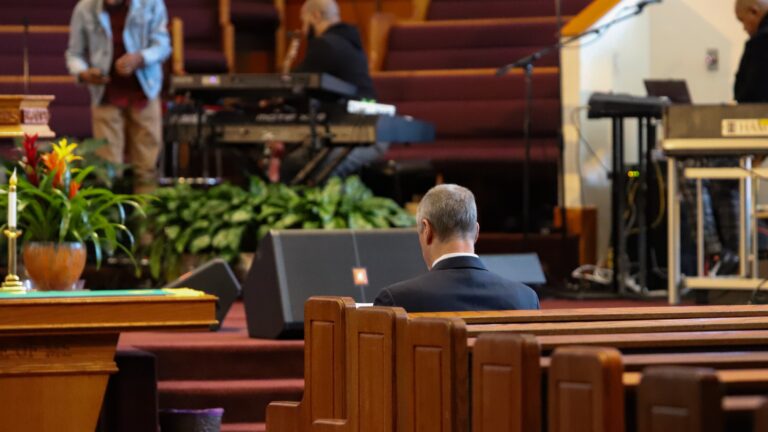 Gov. Charlie Baker says there's undoubtedly "differing points of view" within the religious community about whether places of worship in Massachusetts should have been included in Phase 1 of the state's reopening plan.
But the message was unambiguous from one particular group: President Donald Trump's administration.
"The Department of Justice has made very clear to a number of states that people's ability to access church and practice their faith is a constitutional question that they are pushing people at the state level pretty hard on," Baker said during an appearance Thursday afternoon on WGBH's "Boston Public Radio."
The Republican governor's reopening plan allows religious organizations to resume in-person services Monday under a 40 percent capacity limit, among other mandatory safety standards.
His comments Thursday came after a Boston Globe report Wednesday on how he was forced to balance the public health concerns associated with the virus with the threat of potential First Amendment lawsuits, which could have potentially led to judicial rulings allowing churches to reopen without the same restrictions.
"It was the best way to balance the legal challenge while retaining the ability to put out some level of public health guidance," a member of Baker's administration told the Globe.
In April, the Justice Department warned that states should apply coronavirus restrictions "evenhandedly" and "not single out" religious organizations, even though close-contact group gatherings have the highest potential of spreading the disease.
Earlier this month, the Justice Department sided with a church in Virginia that sued the state over its ban on public gatherings over 10 people, arguing that the order unfairly exempted essential businesses. And just this week, the administration sent a letter warning California for not allowing in-person religious orders to resume until the third stage of the state's reopening plan, while "lower-risk" workplaces like curbside retail, manufacturing, and certain offices were included in Stage 2.
"There's a lot of pressure coming from DOJ and from others around the constitutional issue associated with churches," Baker told WGBH on Thursday. "We couldn't ignore that."
The governor said that he "certainly" wants to support Massachusetts residents' ability to practice their faith, but that they should "do it in a responsible and safe way."
In addition to the capacity limit, the guidelines issued Monday generally require churchgoers to wear a face covering, mandate people to sit at least six feet away from other households, and ban pre- and post-service gatherings like coffee hours.
Both scientists and religious leaders have expressed concern that it's too soon to resume in-person services in Massachusetts, which has had — and still has — among of the most COVID-19 infections and deaths of any state in the country. The Centers for Disease Control and Prevention also released a report this week highlighting that church events carry the "potential for widespread transmission," both among attendees and "within the broader community."
Baker reiterated Thursday that no place of worship — nor any other organization in Phase 1 of the plan — is required to reopen. But he also said that his order to suspend in-person religious services was "one of the most difficult decisions" he made during the COVID-19 crisis.
"It was the right thing to do, but I hated doing it, because I know how important that is to people," he said. "And it's especially important to people in times of high anxiety, which obviously is the kind of time we're living in now."