Coronavirus
Karyn Polito says the graduation party she attended over the weekend was 'allowed' under coronavirus rules
"This is going to happen when people want to get together."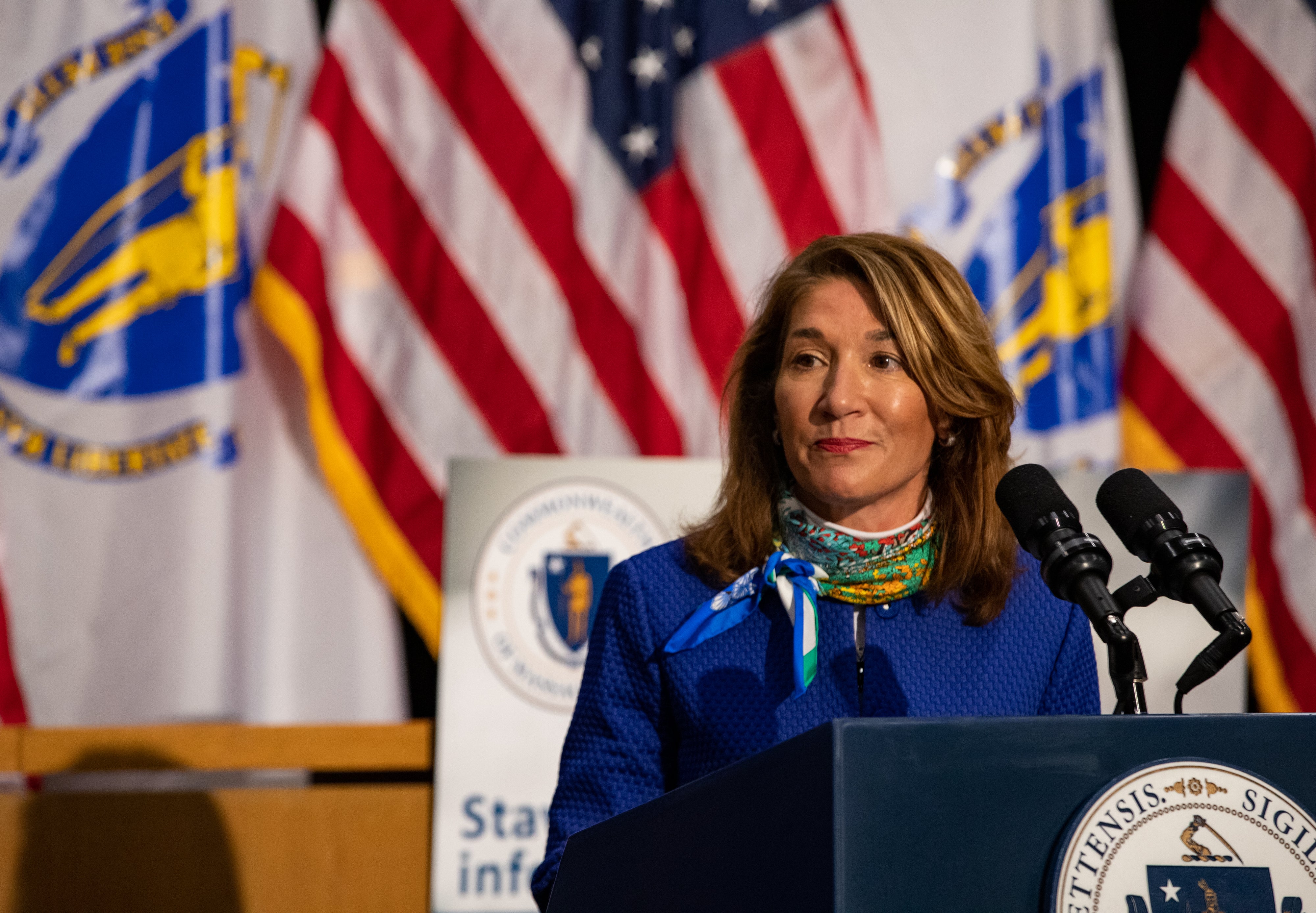 Massachusetts Lt. Gov. Karyn Polito says the gathering she attended over the weekend was permissible — and to be expected — under the state's restrictions to limit the spread of the coronavirus.
During a press conference Tuesday afternoon, Polito said she went to an outdoor graduation party for two of her brother's children Saturday, but refuted a report suggesting that she hosted the event in the midst of the pandemic.
"The answer is no," Polito said. "I did not host a gathering at my home."
The Shrewsbury Republican confirmed attending after being asked about a photo that was posted online Monday by Turtleboy Sports showing several cars outside her lakeside property on Tatassit Circle, where she lives next to her brother and their parents. According to the blog post, there were as many as "over a dozen" cars in their shared, private driveway Saturday.
"I did stop by to say hello," Polito said Tuesday. "It was an outdoor gathering, when I was there — spread apart, social distancing — which is allowed under the governor's order and with the social guidance that we've issued."
Polito did not say how many people were at the get-together, but added that they kept it "small."
Even as Massachusetts begins its phased reopening plan, confined gatherings of more than 10 people continue to be prohibited due to the risk of transmitting COVID-19. And even in unenclosed outdoor spaces, gatherings of more than 10 people are not advised by administration officials.
The state's new safer-at-home advisory issued last week urges residents to only leave home for health care, worship, permitted work, shopping, and outdoor activities. According to Polito, her brother's party fell into that latter category. And as the season warms, public health experts say that limited gatherings that follow social distancing best practices can be an appropriate activity.
"This is going to happen when people want to get together, and, as the weather improves, it's a natural thing to want to do," Polito said Tuesday.