Coronavirus
How the coronavirus could change the way Massachusetts residents commute
A new poll shows that residents have worries about taking group modes of transportation, even after the state reopens.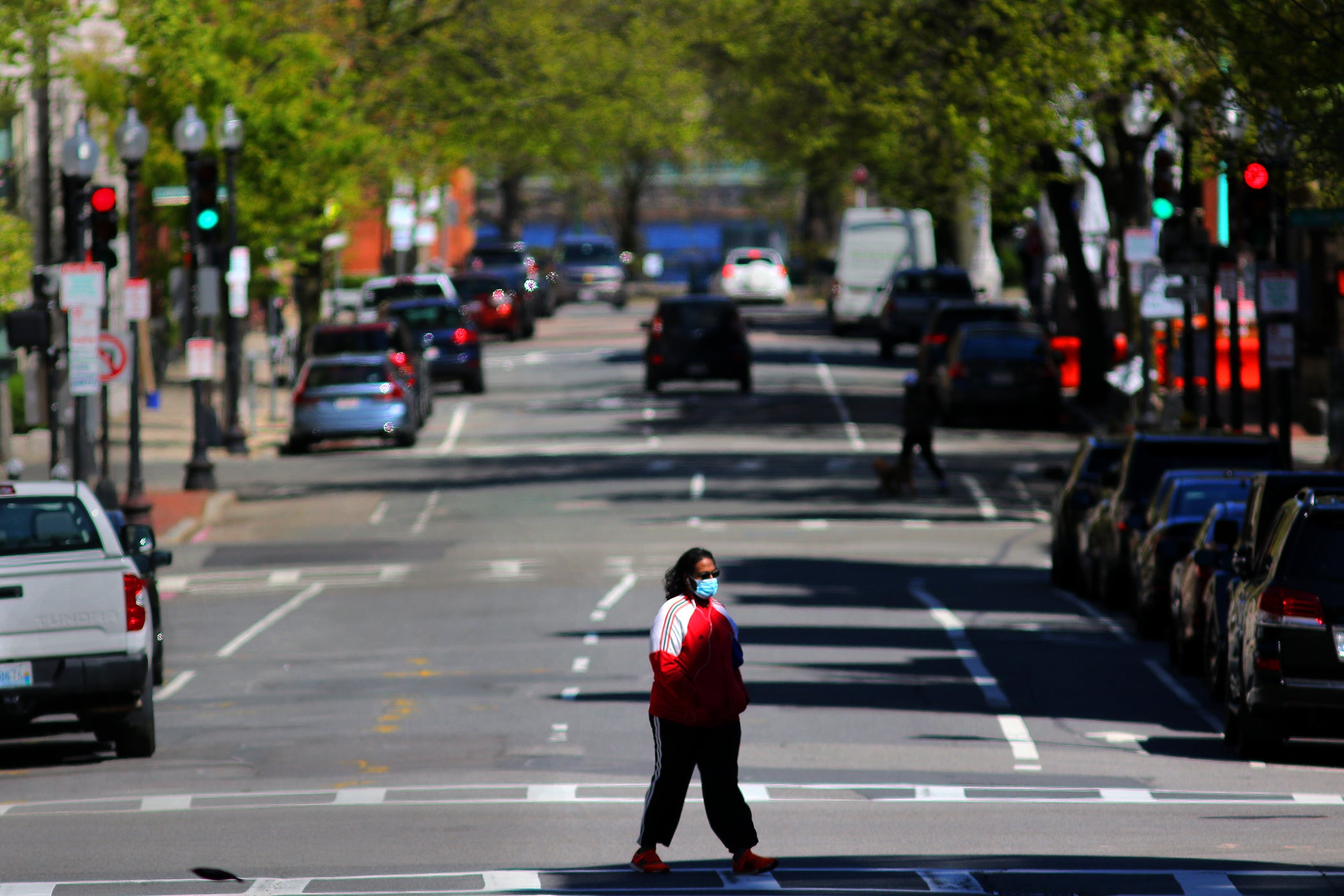 Despite efforts to get Massachusetts residents to adopt more sustainable modes of transportation, the coronavirus pandemic may be further engraining local commuters' reliance on cars.
According to a new poll released Wednesday, more than a third of Bay Staters say they will ride the MBTA subway, commuter rail, and buses less than they did before the outbreak, even after the pandemic subsides. The survey — conducted May 5 to 13 by The MassINC Polling Group and sponsored by The Barr Foundation — found even more striking shifts among those who said they use public transportation for all or most of their trips; 44 percent said they plan to ride the subway less, and 45 percent said they expect to drive alone in their car more often.
In the Boston area, 41 percent of respondents said they would take the MBTA less, and 34 percent said they would drive more.
Younger adults were the most likely to say they would change the way they travel, with 43 percent of 18-to-29-year-olds saying they planned to both drive alone more and take the MBTA subway less.
Across the state, 69 percent of Massachusetts residents said they regularly drive to get around, compared to the fraction that depend on the MBTA subway (21 percent), bus (17 percent), or commuter rail (11 percent).
The poll Wednesday showed commuter appetites shifting further away from group modes of transportation — which also includes private shuttles, carpooling, and ride-hailing — and toward individual forms of travel, like driving, biking, or walking. In fact, around half of MBTA subway and bus riders said they expected to walk more after the outbreak.
But as MassINC President Steve Koczela highlighted on Twitter, the net shift away other more environmentally friendly forms of group transportation — which states are trying to incentivize through a proposed "cap-and-invest" initiative — ranges between 20 percent and 40 percent, regardless of a respondent's previously preferred method of travel.
Remote work could also revolutionize how and when we get around. 41% of employed people in MA say they want to work from home in the future. https://t.co/UMBHIExmP3 pic.twitter.com/yFUzR0W5AF

— Steve Koczela (@skoczela) May 27, 2020
The poll also suggests there could be fewer trips in general for the near future.
Even after the state lifts restrictions to limit the spread of the disease, 44 percent of residents said they plan to take fewer trips than before the outbreak, compared to 41 percent who said they expect to do the same amount of travel and 10 percent who said they will go out more.
Sixty percent of Bay Staters also said they have been able to work from home either all or part of the time during the outbreak, and 41 percent said they would prefer to keep working from home after Massachusetts reopens. Another 29 percent said they would prefer to go back to their workplace but would keep working from home if asked.
A combined 77 percent of residents said they were either "not too comfortable" or "not comfortable at all" taking public transportation during rush hour after the worst of the outbreak — with crowding and sanitization still the two chief concerns.
During a press conference Wednesday, Massachusetts Transportation Secretary Stephanie Pollack said the state expects to see lasting changes in the way people both travel and work.
"We hope and expect that telecommuting will continue," Pollack said.
"Having state and private sector employees continue to work from home can help the MBTA from becoming undesirably overcrowded and can also keep cars off of our roads, as traffic comes back," she said, asking employers to "work with us" to gradually bring workers back — particularly in Boston — and explore staggered start times.
However, the option to work from home, as Koczela also noted, hasn't been equally available to everyone during the pandemic. The MassINC poll found that opportunity was correlated with both education and income level. Roughly 70 percent of those with advanced degrees and incomes over $150,000 a year were able to work from home, while less than 30 percent of those without a college degree or making less than $25,000 a year had that same option.
The growth of remote work threatens to supercharge economic inequality. There are huge income and education disparities between those who say they have / have not been able to work from home since the crisis began. New MA poll with the @BarrFdn. https://t.co/UMBHIExmP3 pic.twitter.com/H5jBccm37k

— Steve Koczela (@skoczela) May 27, 2020
A national survey conducted last month by the Transit app found that the people who were still using public transportation were "by and large, essential workers" and disproportionately low-income, female, and people of color.
MBTA General Manager Steve Poftak said Wednesday that the agency — which will ramp up service in later phases of the state's reopening plan — is currently operating around 60 percent with ridership at between 3 percent (on the commuter rail) and 24 percent (on MBTA buses).
While the dramatic drop in ridership has decimated the agency's fare revenue, officials have also tried to use the moment as an opportunity to accelerate planned repairs to the system. For example, officials highlighted the fact Wednesday that a two-week closure of part of the Blue Line would allow them to finish tunnel and track work two months earlier than planned (though another closure is being scheduled in August).
Part of the reason that state officials have urged employers to continue work-from-home policies even as restrictions on businesses are lifted is to "spread out demand" and ensure that the frontline workers who have continued to depend on the MBTA can commute safely. But as other employees do eventually begin to return, officials say it will be crucial for them to "play their part" when it comes to new public transit guidelines, such as the requirement that MBTA riders wear a face covering.
"They have a role to play in distancing," Gov. Charlie Baker said Wednesday. "Our role is to continue to disinfect and clean the system."