Coronavirus
Boston Public Schools superintendent says implementing reopening guidelines 'incredibly expensive'
Brenda Cassellius said safety is the top priority in preparing for the reopening of schools amid the coronavirus pandemic.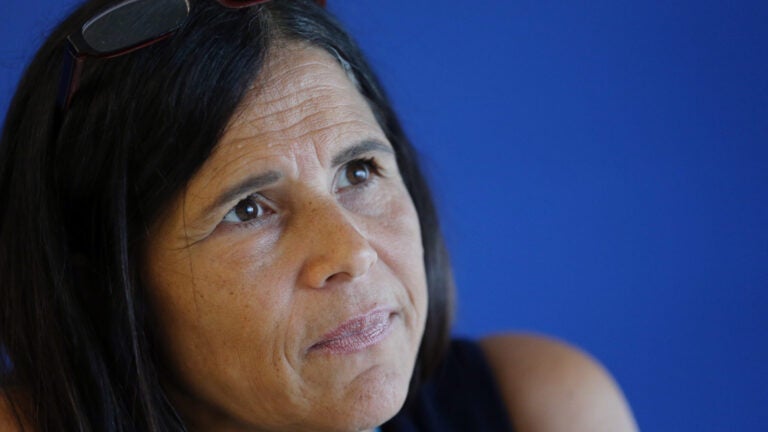 Boston Public Schools Superintendent Brenda Cassellius spoke Wednesday about how the district is preparing for the reopening of classrooms amid the coronavirus pandemic, following new guidelines released by the state last week.
In an interview with WGBH's "Morning Edition," Cassellius said she and district staff have been "working nonstop around the clock" to iron out the logistics of implementing the state guidance.
"It's incredibly expensive," Cassellius said of putting the recommendations into practice. "The protective equipment that you have to have, the hand-washing, the adjusting of sinks and desks, and the ratios of our students that can be together, the cleaning supplies. All of that is quite expensive."
The requirements outlined by state officials last week include limiting class sizes to 10 students, ensuring social distancing of six feet both inside and outside classrooms, and frequent hand-washing and sanitizing of high-touch surfaces. With students required to wear face coverings, districts are responsible for buying masks for students to use as backups, as well as personal protective equipment for staff.
"The very difficult thing is that we will probably have to do some sort of scheduling changes for our students as well as how we think about how many students can be in a classroom, how many teachers that we would need for that, are school buildings big enough to handle, and do we have enough classrooms if we essentially cut our classes in half in terms of the size?" Cassellius told WGBH of the planning for reopening. "So a number of things to think about as we begin to think about reopening. Because we certainly want to be sure that one, it's safe. That's our number one top priority. Two, that the teachers are able to teach both remotely and in the classroom if needed. And then three, ensuring that we have the proper supplies for all of the cleaning supplies and hand sanitizer, etc."
With some districts in Massachusetts already going through layoffs of teachers because of budget shortfalls, the state's teachers' association sounded the alarm this week about the guidelines necessitating "at least doubling the number of staff, even as public schools are on the verge of issuing large numbers of layoff notices, or pink slips, to educators."
Cassellius said her district isn't currently considering layoffs.
"That's not in our gameplan right now to lay off teachers," she said.
The superintendent said she and her colleagues are also preparing to update their plans and planning for "multiple scenarios" in the district as changes are made to guidelines at the state and federal levels.