Coronavirus
Copley Place, other Simon malls in Massachusetts reopen
Simon closed its malls and shopping centers back on March 19.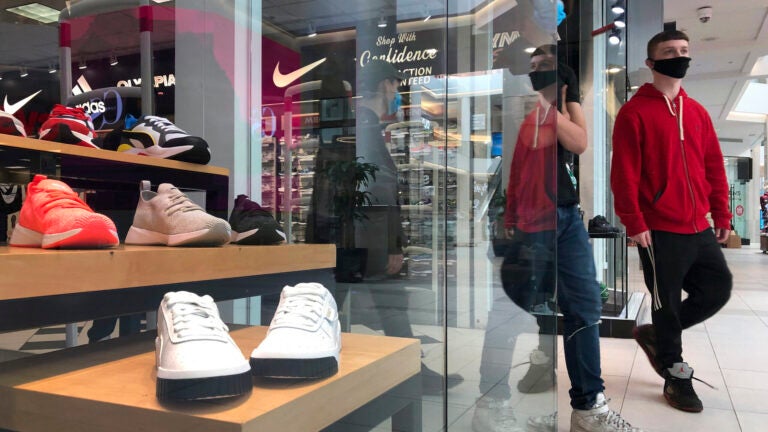 After nearly three months, Simon reopened its malls and shopping centers in and around Boston on Wednesday.
According to a news release from the company, the newly reopened malls are:
Burlington Mall

Copley Place

Liberty Tree Mall

Northshore Mall

The Shops at Chestnut Hill

Solomon Pond Mall

South Shore Plaza

Square One Mall

Wrentham Village Premium Outlets
Simon's retail properties have been closed since March 19.
"The health, safety and well-being of those we serve will always be our highest priority, and we have developed a thorough and detailed set of protocols highlighting the exceptional measures we've implemented to safeguard shoppers, retailers and employees as we reopen," John Rulli, president of Simon, said in the release. "We also recognize that individuals and families in our communities are suffering significant hardship as a result of both COVID-19 and the economic shutdown, and we believe that reopening our properties will not only help people get back to work during these challenging times, but also enable us to use our properties to further support charitable initiatives."
All locations will follow the company's policies for maintaining safety during the COVID-19 pandemic, according to the release, and these measures have been sent to tenants within the shopping centers. The state also has retail guidelines, which include a number of restrictions.
The company planned to implement "enhanced sanitization and disinfecting," focusing on areas where there could be higher shopper volume, like restrooms, escalators, and eating areas. Its protocols also include "making available protective masks, sanitizing wipes and temperature testing at entrances or property offices."