Coronavirus
The MBTA will soon increase its service. Here's what to know.
Service increases are planned to begin on June 21.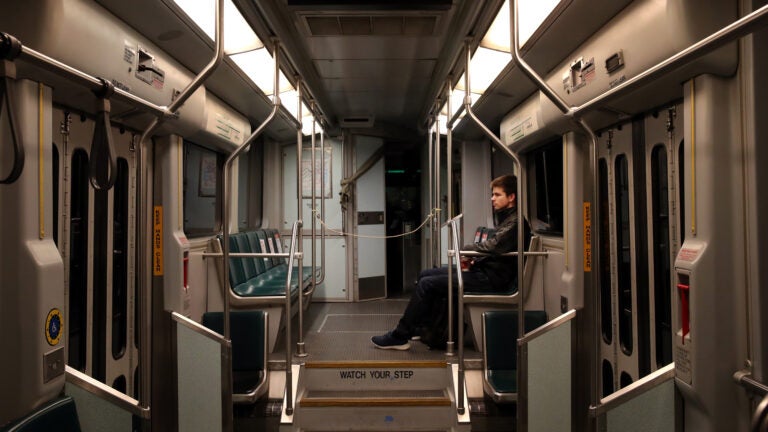 The MBTA is set to ramp up service  at the end of the month as the state continues to move through its reopening plan.
T officials noted that they anticipate increased ridership as Massachusetts proceeds through Phase 2 of reopening; ridership remains much lower than what it was before the pandemic.
The MBTA cut its service back in the middle of March as the pandemic began to accelerate in the state, and then revised it several times in response to ridership demands. When Gov. Charlie Baker announced a reopening plan, a phased reopening of the T was part of it.
"As the Commonwealth continues its reopening phases and we begin boosting service for all modes, we will continue to protect the riding public and our workforce through enhanced safety protocols, including cleaning and sanitizing our stations and vehicles," MBTA General Manager Steve Poftak said in a prepared statement.
On June 21, the Blue Line will go back to its regular weekday service, while the Red, Green, Orange and Mattapan lines will all have weekday service increases. The same day, close to 60 bus routes will also see an increase, according to a news release. These include routes 1, 22, 23, 28, 57, 66, 111, 116, and 117, among others.
The following day, commuter rail service will also be ramped up to about 85 percent of the system's usual midday schedule, with more trains planned for the morning and evening peak hours, Keolis, which operates the commuter rail, said in a news release. The Fairmount Line will also begin a pilot for increased service the same day.
The RIDE will operate at full service, and trips will need to continue to be scheduled one to three days ahead, the release said. Ferry service, which had been cancelled, will resume on weekdays.
The T will continue disinfecting high-traffic and high-touch areas, as well as using electrostatic decontamination on buses every two weeks, and in any vehicle operated by an employee who tested positive for COVID-19, according to the release. Commuter rail trains are also sanitized at least once every 24 hours, and sometimes every 12 hours.
"As the Commonwealth begins to reopen, these updated schedules will help meet an expected increase in ridership while maintaining the healthy environment provided to essential workers over the last two months," said David Scorey, general manager and CEO of Keolis, which operates the commuter rail, in a news release.
For full details, visit mbta.com.