Coronavirus
AG's office saw nearly 300 calls from people believed to have been hit by unemployment scam amid pandemic
Many Massachusetts residents said they received letters from the state approving their unemployment benefits. But the problem is, they never filed claims.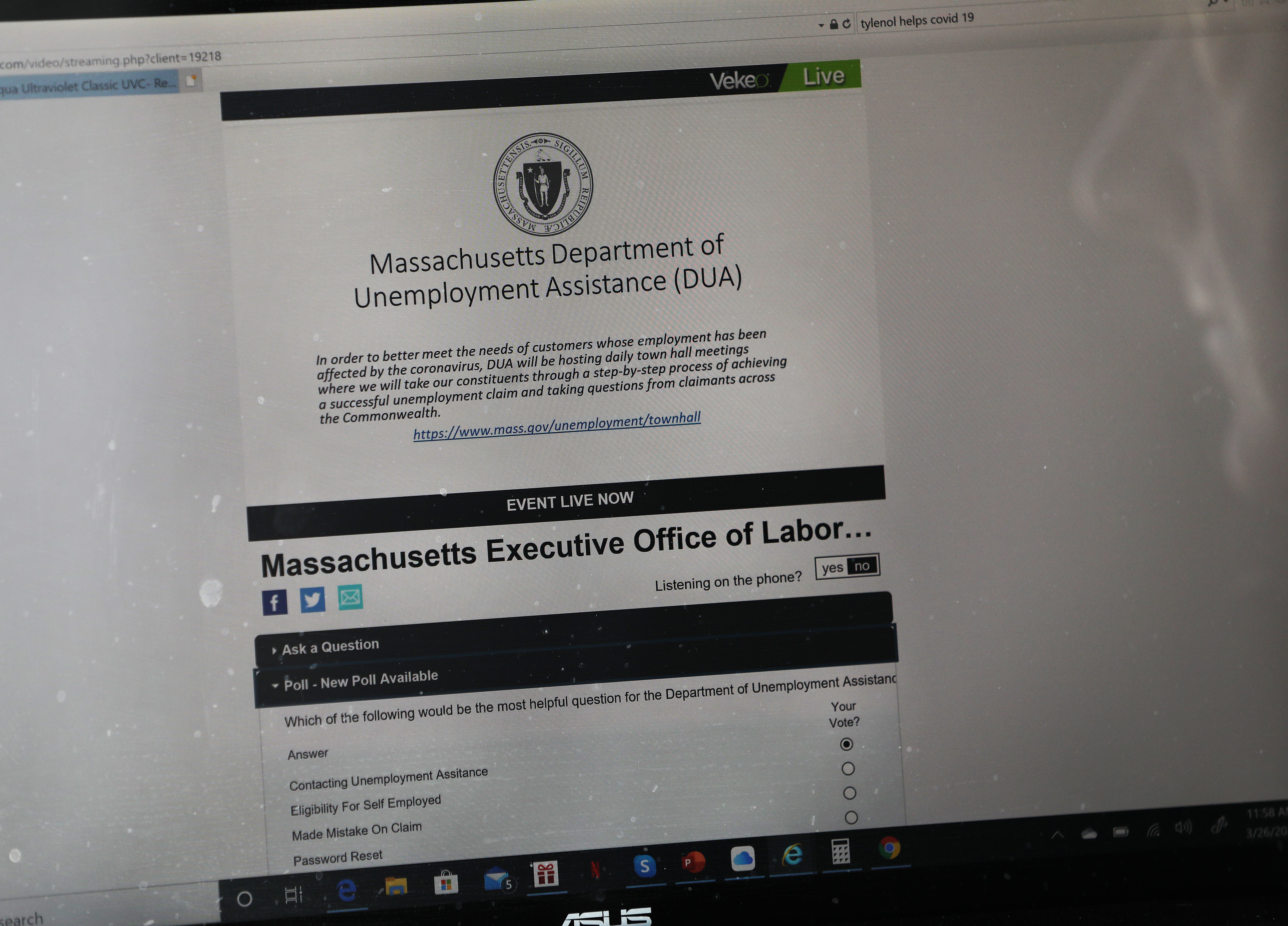 State Attorney General Maura Healey is advising residents to keep an eye out for fraudulent unemployment claims after her office fielded nearly 300 calls from people who said they had been targeted in a growing national unemployment fraud scam since the start of the pandemic.
Many callers, according to Healey's office, reported that they had never filed an unemployment claim but someone else had used their personal information to reap the benefits.
"We are working with our state and federal partners to determine the sources of these fraudulent claims and take appropriate action," Healey said in a statement Tuesday. "In the meantime, if you encounter one of these scams, stay alert, stay calm, and report this fraud."
Multiple Massachusetts residents recently told WCVB that they had received letters from the state saying their unemployment benefits had been approved even though they had never filed claims.
Lorraine Theriault told the news station she received one of those letters last week qualifying her husband for Pandemic Unemployment Assistance.
"He's been retired since 2004," Theriault said. "So it was kind of a shock to get a letter like that."
As scams continue to grow, the Department of Unemployment Assistance has established additional identity verification measures that will temporarily delay the payment timeframe for many unemployment claims in Massachusetts. With these new security efforts, certain unemployment claimants may be asked to provide additional identification information to verify the validity of their claim, the department said in a recent release.
"Protecting the integrity of the unemployment system and ensuring benefits are going only to valid claimants is the top priority of the Department of Unemployment Assistance," said Rosalin Acosta, state secretary of Labor and Workforce Development. "We are working rapidly to respond to this scheme and urge individuals who may have had a false unemployment claim filed in their name to contact the Department."
Here's what to do if you think you have been affected by an unemployment fraud scam:
Healey's office recommends residents report the fraud, "make a list of credit card companies, banks, and other financial institutions where you do business. Tell them you are a victim of identity theft and ask them to put a fraud alert on your account." The AG also suggests filing a police report with your local department and getting a copy of the report so you can offer it up to creditors and credit agencies.
Changing your email, banking, and other personal account passwords could help too, she said.
Officials added that you should request a copy of your credit report online and dispute any fraudulent transactions, while also freezing your credit with each of the three major credit reporting agencies Equifax, Experian, and TransUnion.
Healey's office also advises residents to keep records after their identity has been stolen and to place a fraud alert on credit files by contacting just one of the credit agencies.