Coronavirus
Mass General Brigham is cutting executive pay and freezing salaries to address COVID-19 budget shortfall
"To date, we have been fortunate to avoid any layoffs or furloughs."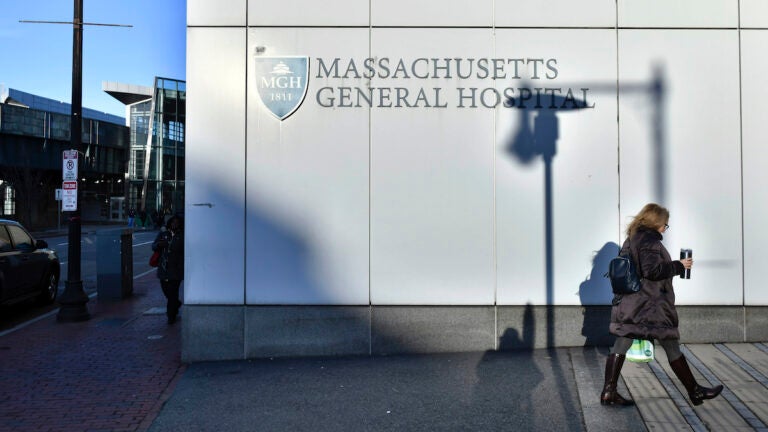 Mass General Brigham is cutting salaries for executive and senior leadership employees, and freezing pay increases and employer-provided retirement benefits for others, in an effort to address the millions in revenue lost during the coronavirus pandemic. 
The state's largest private employer and biggest network of hospitals and doctors lost about $800 million in patient service revenue through May, and it is projected the health care company could lose up to $2 billion through the end of 2020.
"We could not be prouder of the way employees throughout the Mass General Brigham system responded to the extraordinary challenges presented by the COVID-19 pandemic," a hospital spokesman said in a statement. "Like other health care systems in the region and throughout the country, Mass General Brigham has experienced significant financial challenges. To date, we have been fortunate to avoid any layoffs or furloughs. But we must work to restore our system's financial health so that we are able and prepared to address the needs of our patients and communities in the future."
The pay freeze will affect employees making more than $26.50 per hour. Staff making less than that amount, nearly 20,000 employees, will be excluded from the salary suspension and will receive a special 403(b) contribution. 
Executives at Mass General Brigham will see their pay cut by 25 percent for a year, starting July 1, 2020 through June 30, 2021. Other employees in senior leadership positions will see salary reductions by 5 to 20 percent during the same duration.
The cost-saving measures are expected to result in a reduction of about $500 million in expenses.  
"We are committed to minimizing the financial impact of the pandemic on our 78,000 employees and remain grateful for the extraordinary work they do," the statement from the hospital read. 
The measures will affect 50,000 employees, according to the Boston Globe.
In a statement released Thursday, the Massachusetts Nurses Association criticized the moves by the hospital system, referencing the company's recent "expensive" rebranding as signaling "its primary focus on business image and profits, not patients."
"Nurses and other healthcare professionals caring for patients in Mass General Brigham hospitals across Massachusetts along with fellow hospital workers have performed an absolutely critical role in fighting COVID-19," Donna Kelly-Williams, the association president, said in a statement. "These frontline caregivers have risked their lives and the health of their families. They have spent countless hours at the bedside of very ill and dying patients, caring for them in their final days and overcoming tremendous barriers to connect families to their loved ones in the most difficult circumstances. Mass General Brigham's decision to make it harder for nurses and other caregivers to support their families during an ongoing pandemic and economic catastrophe is completely heartless."