COVID
Peabody Essex Museum cuts 15 percent of its staff due to COVID-19 financial woes
The Salem museum also dropped wages for its top earners.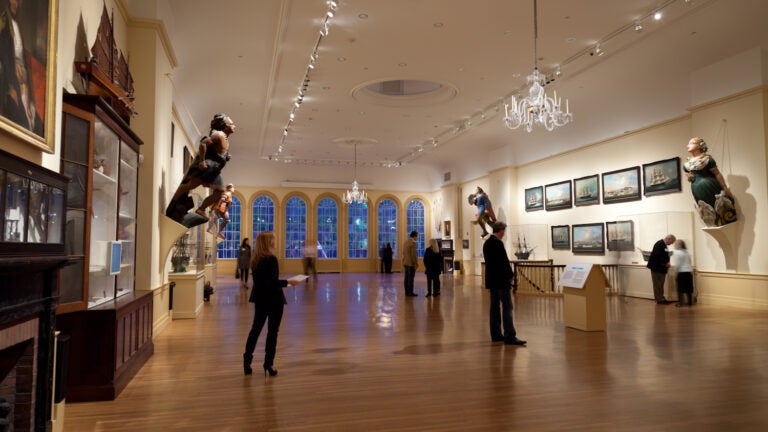 The Peabody Essex Museum announced Wednesday that it is laying off 15 percent of its staff, citing the ongoing "financial impacts" brought on by the COVID-19 pandemic.
"It is with deep regret that these layoffs are now necessary," Brian Kennedy, PEM's Rose-Marie and Eijk Van Otterloo director and CEO, said in a news release. "We have been able to keep our staffing level whole, without furloughs or layoffs, over the last four months during the museum's closure, but at this juncture, this is no longer sustainable."
The staffing reduction accounts for 38 workers of the 260 the art museum employs. PEM, located in Salem, closed back on March 12, and though it has switched to some digital exhibits, it anticipates a seven-figure drop in its operating budget from 2020 to 2021, from $36 million down to $30 million, the release said.
During the time it's been closed, the museum was paying all of its full- and part-time workers from "endowment revenue and cash on hand," according to the release. PEM also received funds through the federal Paycheck Protection Program, which helped to keep staff on hand for an extra eight weeks.
Mayor Kim Driscoll said in a statement that she was "saddened" by the job cuts at the museum, noting that officials there attempted to hold off making them, if at all, "for as long as possible."
"The impacts of the economic crisis brought about by COVID-19 are going to be far-reaching and long-lasting," she said. "We know Salem has staggering levels of local unemployment across all sectors, even as we work toward reopening our community safely, and that these outcomes – at PEM and elsewhere – are the result of forces out of the control of employers. The City will continue to work through our Economic Recovery Task Force to support our local employers and their employees as much as possible during these difficult times."
Along with the layoffs, PEM's top earners are also taking pay cuts. Anyone making over $110,000 will see a pay reduction between 10 and 25 percent, the release said.
Outside of its workforce, the museum stopped all construction and landscaping. It also canceled some public events and loan exhibitions set for the spring. Its headline exhibition planned for this summer, "Made It: The Women Who Revolutionized Fashion," has been postponed and is scheduled to run from Nov. 21 through March 16, according to the release.
While closed, the museum created #PEMfromHome, which includes digital virtual tours, as well as a story time and a program to make art.
The museum, which has been around for 221 years, has yet to reopen. Museums are included in Phase 3 of the state's phased reopening plan.
"The museum will ultimately weather this storm and, when it does, find itself a continuing and essential part of our culture and community," Kennedy said.