COVID
Massachusetts regulators have finalized their requirements for reopening casinos
Don't expect to carry a drink around the gaming floor.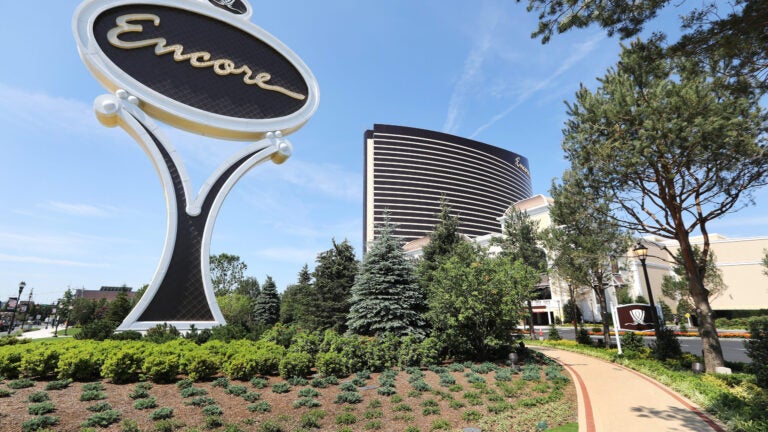 The Massachusetts Gaming Commission has finalized minimum requirements the state's two casinos and slots parlor will have to meet should they want to reopen in the time of coronavirus.
The commission voted unanimously to sign off on the standards Tuesday, putting to bed a handful of policies that were left lingering after the group delayed granting its approval last week amid concerns from casino licensees.
"The MGC is working to ensure a safe and sustainable reopening, issuing guidelines today that will no doubt shift to reflect the changing public health data over time," commission Chairwoman Cathy Judd-Stein said in a statement. "We are confident that our three licensees will work in good faith to implement and enforce these measures. We also know that the success of a reopening will require the casino patrons' cooperative efforts, thoughtful awareness, and empathy for one another and the greater community."
While the commission previously reached informal consensus on certain conditions — required mask wearing; no craps, roulette, and poker until further notice; and many others — a few pieces had yet to be settled before Tuesday's vote.
Those included how building occupancy limits should be set; how to protect slots players, either through distancing or with a barrier between machines; how tall barriers at table games should be; and how officials should enforce restricting drink service on the gaming floor to only players who are actively gambling, according to the State House News Service.
Officials determined operating slot machines must be at least six feet apart from one another or must have plexiglass dividers placed between them that are at least six feet tall.
"For table games at Encore and MGM, licensees will install plexiglass dividers at Blackjack-style tables no less than 5'10" tall separating dealer from player positions and between player positions," the commission said in a statement. "There will be no more than three player positions at each Blackjack-style table, with chairs for unavailable positions removed."
Occupancy at each of the establishments will be limited to the number of available gaming positions multiplied by three, plus the number of gaming area and commission employees on site and the "capacity of open amenities (utilizing the occupancy limits set by the governor's (reopening) guidelines for each amenity)," such as restaurants, the commission said.
Furthermore, the commission affirmed that players will not be allowed to carry drinks around the gaming floor, according to the requirements. Beverage service will be available only to those who are seated and actively gambling; and players will be allowed to lower their mask or face covering only when drinking. Licensees must make "reasonable efforts" to make certain patrons do not violate the rule.
A few commissioners were concerned that letting players carry their drinks would be similar to a bar, which cannot reopen until Phase 4 of the state's plan, the news service reports.
Seth Stratton, vice president and general counsel of MGM Springfield, said MGM can understand concerns about players with drinks walking around with lowered masks, according to the outlet. But, he said, the company does not understand why patrons can't carry their drinks to another gaming position.
"Walking around with a drink, that's a bit more challenging for us and harder to understand the public health concern of someone with a mask on, carrying their drink from one position to another without consuming that drink," he said. "That's probably where our biggest challenge lies."
Commissioners have said the regulations will likely be advised once officials can see how they play out in practice. Licensees will also be subject to follow forthcoming guidelines from the Baker administration.
The state's two casinos and slots parlor will be allowed to open under Phase 3 of the reopening plan, which will start July 6 at the earliest.
Read the full Massachusetts Gaming Commission requirements.