COVID
Map: Here's where you can get tested for COVID-19 in Massachusetts
Be sure to contact the testing site prior to showing up.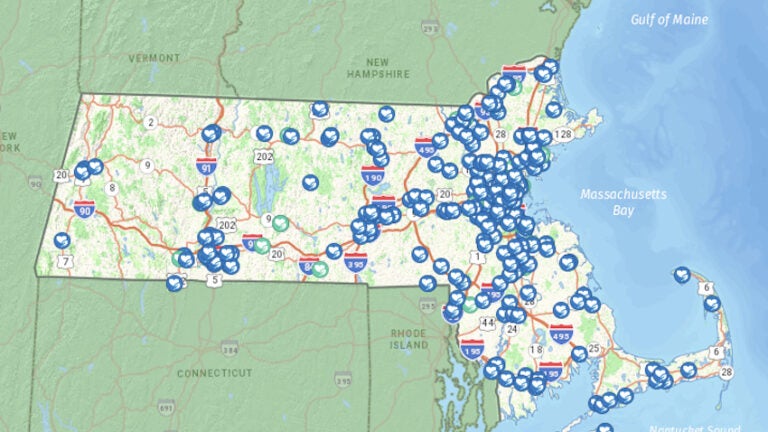 Not sure where you can get tested for coronavirus in Massachusetts? There's a map for that.
Gov. Charlie Baker and the Massachusetts Emergency Management Agency (MEMA) created a mapping tool that shows all of the facilities in the state where COVID-19 testing is available. The statewide map was created not long after the City of Boston debuted a similar COVID-19 test map, which allowed for increased testing access for all of the city's 23 neighborhoods.
The map is available on mass.gov/covidtestmap, and is updated regularly. The interactive map allows for residents to search by location and refine their searches in several ways. Filters you can use include finding testing facilities that accept MassHealth, offer free testing for uninsured residents, test children, offer drive-through testing, do not require a doctor referral, or offer antibody testing. The map typically also lists hours, addresses, and phone numbers for the testing locations.
In an informational guide to the map, MEMA said that because information changes quickly and all testing location information is sourced from health care providers or other test facility operators, it encourages people to contact facilities before arriving for a test.
According to the latest numbers from the Massachusetts Department of Public Health, there are 109,974 confirmed COVID-19 cases in the state. You can see a map of Massachusetts COVID-19 cases by county here.