Coronavirus
MIT, Brown release reopening plans as Trump slams Harvard approach
"I think it's ridiculous," the president said.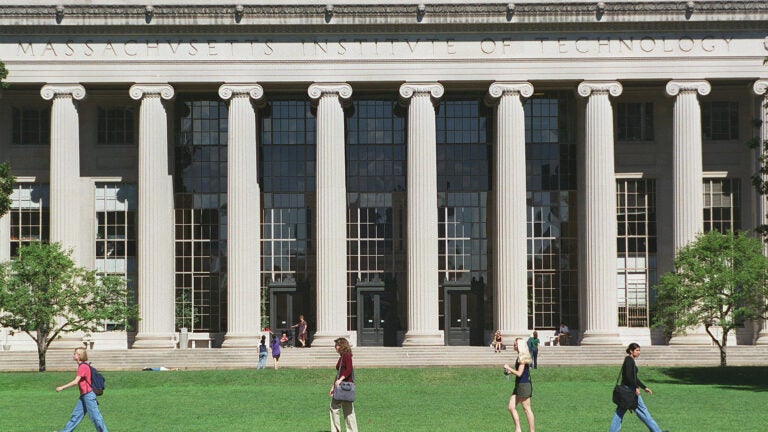 The Massachusetts Institute of Technology and Brown University are among the latest higher education institutions to release plans for how to reopen their campuses in the fall amid the coronavirus pandemic.
But neither school intends to initially open its doors to their respective, full student bodies.
In Cambridge, MIT will only allow seniors to be on campus for the fall semester — because out of all students, they have the least flexible schedules — along with a "relatively small fraction of other students whose circumstances require special consideration in terms of their safety, living conditions, visa status, or other hardship," President L. Rafael Reif wrote in a letter to the school community Tuesday.
Classes for on-campus students will be a mix of in-person and remote instruction. Those who are off-campus will have online instruction, Reif wrote.
Administrators hope to allow freshmen, sophomores, and juniors to campus in the spring, according to MIT.
"In terms of public health, our strategy is conservative and reflects our awareness of how much we do not know about the future of the virus or the efforts to fight it," Reif wrote. "As the pandemic continues to rage across the US, we believe our approach represents the best, most responsible way for our community to begin to resume residential education. Crucially, it preserves our capacity to make it possible for any student on campus who may develop COVID-19 to isolate in place."
At Brown, the university will offer a three-term academic year, with fall, spring, and summer semesters, instead of its typical two-term year, under its plan unveiled Tuesday.
"Three terms will allow the university to distribute the undergraduate population in a manner that results in far fewer students, and less density, on campus during each term," the plan says.
Juniors and seniors will attend during the fall and spring semesters, while freshmen will be on campus during the spring and summer terms.
"Sophomores will attend fall-spring but could be shifted in full or in part to fall-summer if public health conditions worsen over the course of the fall," the plan says.
Classrooms will allow for at least six feet of space between individuals and everybody on campus is required to wear a mask, according to the plan. All students will be tested for coronavirus when they arrive at school.
The two esteemed schools released their plans as President Donald Trump criticized Harvard University's approach to reopening Tuesday.
According to the Harvard Crimson, Harvard College indicated Monday that only 40 percent of the student body will be allowed to live on-campus during the fall semester. Those allowed to live in the dorms will be freshmen and select sophomores, juniors, and seniors.
All undergraduate courses will be held remotely.
"I see Harvard announced that they're closing for the season, or the year — I think it's ridiculous," Trump said during a panel on reopening schools at the White House. "I think it's an easy way out, and I think they ought to be ashamed of themselves, if you want to know the truth."
While not all students will be able to access the campus, the university has said it will be open, the Crimson reports.
"I guess their endowment is plenty big," Trump said, referencing the university's $40.9 billion endowment as he speculated what part it played in administrators' decision. "They don't have any problem with that."
Meanwhile, Harvard and MIT are pushing back on a Trump administration policy preventing international students from being in the country if they are only enrolled in online courses.
On Wednesday, the two schools filed a lawsuit against the Department of Homeland Security and U.S. Immigration and Customs Enforcement in federal court asking for relief from the rule.
ICE rolled out new guidelines Tuesday stating that the students would be required to take some classes in-person in order to stay in the country and that new visas will not be granted to students who take classes remotely.
If a college offers a mix of in-person and online courses, international students would be banned from taking all of their scheduled courses online.
"The order came down without notice — its cruelty surpassed only by its recklessness," Harvard President Lawrence Bacow said in a statement obtained by the Crimson. "We believe that the ICE order is bad public policy, and we believe that it is illegal."
Bacow said Harvard is committed to allowing in-person classes, but only when they can be held safely.
"Until that time comes, we will not stand by to see our international students' dreams extinguished by a deeply misguided order," he wrote. "We owe it to them to stand up and to fight — and we will."