Coronavirus
We asked, you answered: Here's what businesses Boston.com readers feel safe visiting during Phase 3
Did Massachusetts enter Phase 3 too soon? Here's what readers had to say.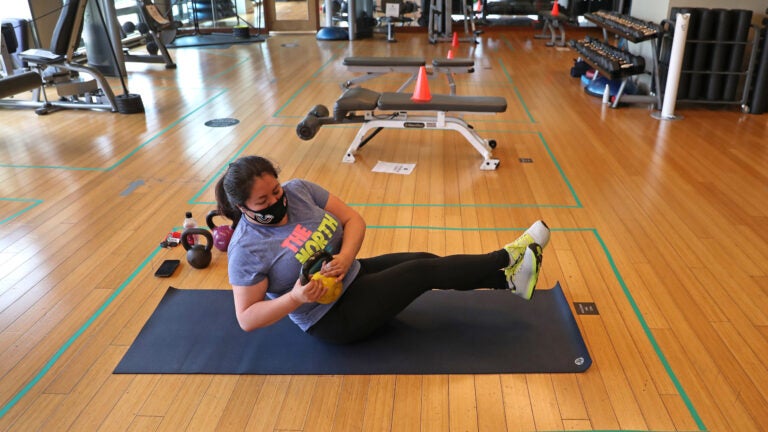 With the implementation of Phase 3 of the Massachusetts coronavirus reopening plan, residents are now able to visit indoor spaces they used to frequent before the coronavirus pandemic, including gyms, museums, movie theaters, performance venues, and libraries. But how many of those places will you actually visit?
We asked Boston.com readers what they would do during Phase 3, with choices including guided tours, instructional classes, museums, and casinos — and received 600 votes to our poll. The winner? None of the above.
Here's how the official results shook out:
Other: 36%
Attend an outdoor event/performance: 34%
Visit a museum or historical site: 10%
Go to a gym or fitness center: 9%
Go on a guided tour (i.e. duck tour, harbor cruises, bus tour): 2%
Got to a movie theater: 2%
Attend an instructional class (i.e. arts, education, life skills): 2%
Attend a low-contact indoor recreation facility: 2%
Go to an aquarium: 1%
Go to a casino: 1%
Attend an indoor event/performance: 0%
Unsurprisingly, the most popular of the listed choices was outdoor events, as the coronavirus has a much higher chance of spreading indoors than in outdoor spaces.
The results also indicated that both museums and gyms are much more likely to receive visits than other sectors reopening during Phase 3. Whether that's because respondents believed those venues would be safer or because they are simply a higher priority for those respondents was unclear.
The most-selected option was "Other," with 36 percent of the vote. The majority of readers who chose that option and added commentary said they didn't plan to visit any of the other options during Phase 3. Some said that the state had advanced to Phase 3 too early, and others said they intended to stay home to stop the spread of the coronavirus, only leaving the house for essential trips.
Responses included: "None of these, even if people DID adhere to mask guidelines," "None of the above — I'm still not comfortable being with a lot of people," "Absolutely none. How stupid do you have to be?" and "Stay home to prevent the spread of COVID-19!"