COVID
Report: Delays in COVID-19 test results make virus containment more challenging
"I think demand for tests is going to remain high and increase if anything through the fall."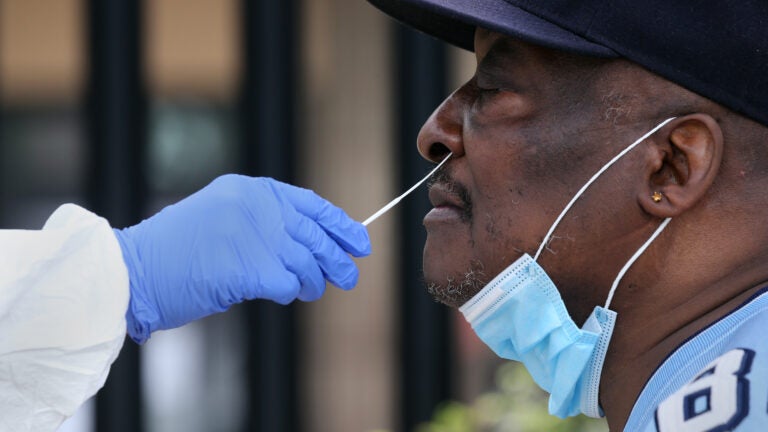 Having to wait a week or longer for the results of  a COVID-19 test isn't a problem only Massachusetts faces. In fact, the entire country relies heavily on large laboratories that are currently struggling to keep up with the amount of tests.
According to a report from The Boston Globe, surges in cases in the South and out West have contributed to the delays in people receiving their test results. And, as people wait for test results, they may not take all of the precautions necessary to stop the spread of the virus.
"If we don't get test results back in a time frame that enables [isolating infected people and tracing their contacts], it almost becomes pointless to do the test in the first place," Jennifer Nuzzo, an epidemiologist with John Hopkins University, told the newspaper.
Test result delays is a problem that will likely be exacerbated by flu season as similar symptoms between that and the coronavirus prompt people to seek out testing for COVID-19, according to the Globe.
"I think demand for tests is going to remain high and increase if anything through the fall," Dr. David Hamer, a physician at Boston Medical Center and a Boston University infectious disease expert, told the newspaper.
Both LabCorp in North Carolina and Quest Diagnostics in New Jersey, two of the country's largest labs used for processing the tests, told the newspaper that while they've increased their capacity, they're unable to keep up with the increase in need.
It's a situation that calls for a complete overhaul of the nation's COVID-19 testing system, including establishing a process for home testing, said Dr. Michael Mina, an assistant professor of epidemiology at the Harvard T. H. Chan School of Public Health. According to Mina, the system simply wasn't designed to handle the current volume of testing.
"We are trying to insert a square peg in a round hole," Mina told the Globe.
Read the rest of the story on BostonGlobe.com.