COVID
Massachusetts removes Rhode Island from list of states exempt from quarantine order
The change takes effect Friday.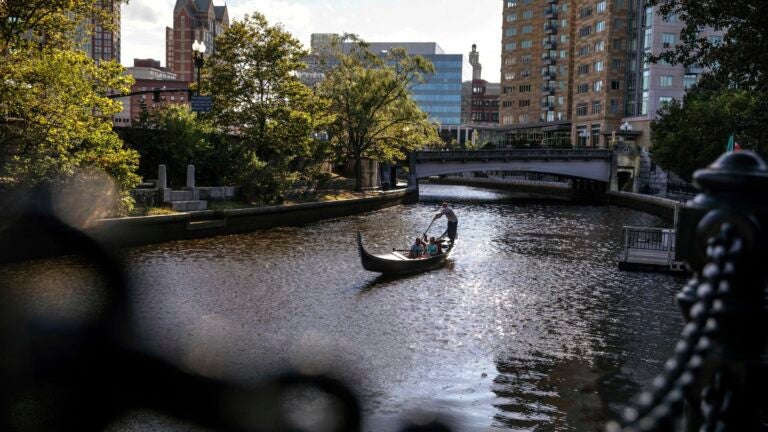 Sorry, Rhode Islanders.
Beginning on Friday, visitors from the nation's smallest state no longer have an exemption from the newly punishable rules requiring out-of-state travelers to Massachusetts to quarantine for 14 days or show proof of a recent negative COVID-19 test.
The Massachusetts Department of Public Health announced the change Tuesday evening — just two days after the requirement took effect — as Rhode Island deals with a midsummer spike in coronavirus cases.
Gov. Charlie Baker hinted at the change, which will also apply to Bay Staters returning from vacation in Rhode Island, during a press conference earlier Tuesday afternoon, adding that he expected an announcement "shortly."
However, Baker also noted that the quarantine requirement — which carries the threat of a $500 daily fine — does include "an exemption for people who travel across the border for work, if they go to a particular place every day, and vice versa."
All travelers arriving in MA from RI must fill out a form, quarantine for 14-days or produce a negative COVID test. Exemptions apply for regular commuters. Please visit https://t.co/A3A2CeAiV0 for more info. #covid19MA

— Mass. Public Health (@MassDPH) August 4, 2020
The rules also include exemptions for people who travel across the border for school or medical care. Individuals on what the government defines as "essential" business trips are similarly exempt, though they must quarantine when not at work or commuting to work for the first 14 days after their arrival.
Travelers from Rhode Island who are simply passing through Massachusetts to another state are also exempt.
DPH officials said Tuesday the decision was based on public tracking data showing that Rhode Island no longer met the two criteria to be included on the list: a positive test rate below 5 percent and new daily cases per 100,000 residents below six (both of which are measured on a seven-day rolling average).
According to the data tracking website used by DPH officials, covidexitstrategy.org, Rhode Island was reporting an average positive test rate of 5.4 percent and new daily cases of 9.9 per 100,000 as of Tuesday afternoon.
The change came just hours after Connecticut and New York both announced that visitors from Rhode Island would also have to quarantine for two weeks upon entering those states. It also means that Rhode Island is the only New England state not exempt from the Massachusetts out-of-state travel rules.
Beginning Friday, visitors from Rhode Island will also have to fill out an online form attesting to the rules. If they don't complete the form — or don't comply with the rules — they could be hit with the $500 daily fine.
As of Friday, the only states exempt from the quarantine order will be Connecticut, Maine, New Hampshire, Vermont, New York, New Jersey, and Hawaii.