COVID
Boston University adopts profane slogan to get students to follow COVID-19 guidelines
"Their voices are unmistakably clear about how we all need to adapt."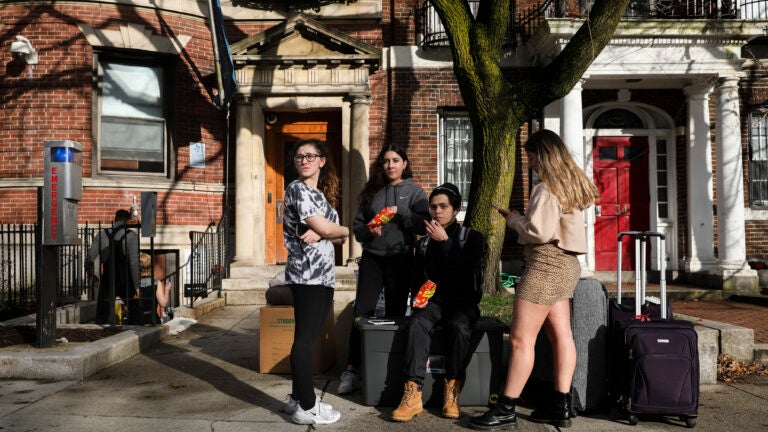 Boston University asked a group of communications students for help encouraging their peers to follow the school's strict COVID-19 safety guidelines when they return to campus for the upcoming semester.
What it got back was a slogan that did not mince words.
Last week, BU officials filed a trademark application for the slogan "F*ck It Won't Cut It" in order to promote "public awareness of safe and smart actions and behaviors for college and university students in a COVID-19 environment." The filing first garnered attention after a trademark lawyer flagged it Tuesday morning on Twitter.
"Interesting choice for a public service announcement," the lawyer, Josh Gerben, wrote.
However, school officials are standing by the slogan, F-bomb and all. According to a BU spokeswoman, the group of students tested multiple campaign ideas and "F*ck It Won't Cut It" was the one that most resonated with their peers.
"This campaign was by far the most effective," BU spokeswoman Rachel Lapal told Boston.com in an email, noting that the trademark application was done for technical reasons.
"The students have assumed responsibility for helping to protect the health and wellbeing of the entire community, which we are very supportive of," Lapal added. "Their work and their voices are unmistakably clear about how we all need to adapt and behave in a Covid-19 world."
The campaign has already launched social media accounts on Twitter, Instagram, and TikTok with tips for social distancing and establishing clear boundaries with close friends.
There's no need to invite your roommate's boyfriend's best friend. Party with your friend group this year 🎉 #fckitwontcutit pic.twitter.com/05YCMScqST

— F*ck It Won't Cut It (@fckitwontcutit) August 11, 2020
BU has faced pressure to not invite its mostly out-of-state student population back to the dense, urban campus. However, the school is currently moving forward with a hybrid learning model and a campus plan built around consistent COVID-19 testing; small, controlled living communities; and strict limitations on visitors, including a ban on overnight guests.
While perhaps difficult for some students to accept, the creators of BU's new messaging campaign say the rules are the only way to afford losing another semester and going back to Zoom classes in their high school bedrooms.
"Our slogan is a powerful phrase that sparks a reminder for students to make safe choices at decision points each day, because saying 'F-it' to responsible protocols won't keep us on campus," Hailey McKee, a BU graduate student and public relations manager for the campaign, told the Boston Business Journal.