COVID
FDA clears saliva test for COVID-19, opening door to wider testing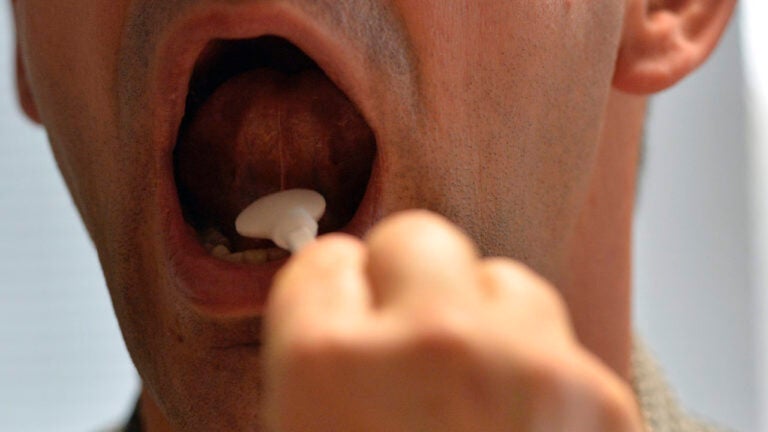 This story originally appeared on STAT, a health and medicine website that provides ambitious coverage of the coronavirus. Go here for more stories on the virus. Try STAT Plus for exclusive analysis of biotech, pharma, and the life sciences. And check out STAT's COVID-19 tracker.
The Food and Drug Administration on Saturday authorized emergency use of a new and inexpensive saliva test for Covid-19 that could greatly expand testing capacity.
The new test, which is called SalivaDirect and was developed by researchers at the Yale School of Public Health, allows saliva samples to be collected in any sterile container. It is a much less invasive process than the nasal swabs currently used to test for the virus that causes Covid-19, but one that has so far yielded highly sensitive and similar results. The test, which also avoids a key step that has caused shortages of chemical reagents used in other tests, can run approximately 90 samples in fewer than three hours in a lab, although the number can be greater in big labs with automation.
Moreover, Yale intends to provide its "open source" testing protocol to laboratories around the country. Other labs can now adopt the method while using a variety of commercially available testing components that can reduce costs, speed turnaround times and increase testing frequency, according to the FDA. And because the reagents for the test cost less than $5, the Yale researchers estimated labs should charge about $10 per sample, although that remains to be seen. The testing method is available immediately, but the researchers added it can be scaled up quickly for use in the coming weeks.
"Providing this type of flexibility for processing saliva samples to test for Covid-19 infection is groundbreaking in terms of efficiency and avoiding shortages of crucial test components like reagents," said FDA Commissioner Stephen Hahn in a statement. The agency has previously authorized four other tests that use saliva for sampling, but these yielded varying results.
The authorization occurs amid ongoing disarray over Covid-19 testing. The U.S. has been plagued by an inconsistent strategy for detecting the virus, thanks in part to persistent shortages and the use of a variety of different tests that have sometimes yielded unreliable results.
The inability to quickly and efficiently test Americans has, in turn, made it much harder for government officials and the medical community to accurately assess and predict the path of the virus. For this reason, the FDA move was greeted with enthusiasm by some public health experts, who have bemoaned the ongoing spread of Covid-19.
"This could be one the first major game changers in fighting the pandemic," tweeted Andy Slavitt, a former acting administrator of the Centers for Medicare and Medicaid Services in the Obama administration, who expects testing capacity to be expanded significantly. "Rarely am I this enthusiastic… They are turning testing from a bespoke suit to a low-cost commodity."
Yale's saliva-based test also skirts a step that other Covid-19 tests require: extracting the virus's genetic material. Extraction kits are one of many components of the existing diagnostic tests that have faced shortages. Supply issues have limited testing capacity overall, as well as slowed how quickly results can be returned.
"Widespread testing is critical for our control efforts," Yale researcher Nathan Grubaugh said in a statement. Grubaugh added: "If cheap alternatives like SalivaDirect can be implemented across the country, we may finally get a handle on this pandemic, even before a vaccine."
The research team validated SalivaDirect in part by testing NBA players, coaches, and staff, and Yale said the test is now being studied in asymptomatic people through the program with the NBA and its players union.