COVID
Encore Boston Harbor is laying off hundreds of employees because of COVID-19
The 385 workers were formerly furloughed, according to the casino.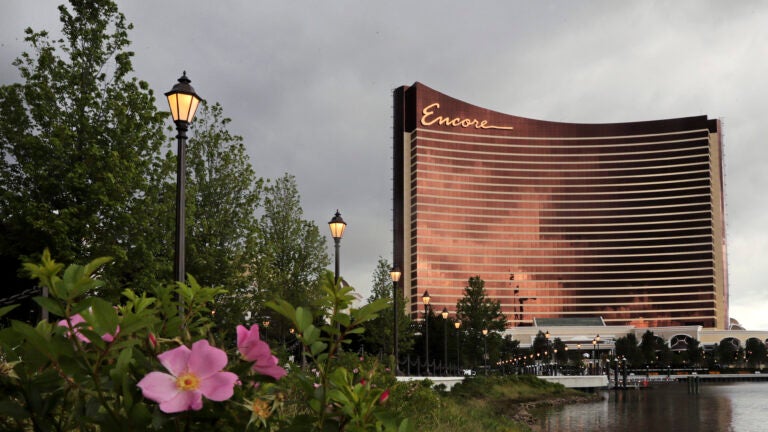 Encore Boston Harbor laid off 385 employees Tuesday as the Everett resort and casino weathers the impact of the coronavirus pandemic.
All of the laid-off employees had formerly been furloughed.
The casino, which reopened its doors in July after shutting down at the onset of the public health crisis in March, said it is continuing to operate with "a significantly reduced capacity in all parts of our resort."
"As we take a look at our business during these extraordinary conditions, we do not believe that all Encore Boston Harbor jobs will return in 2020," Encore said in a statement. "As a result, we are making the difficult decision to move forward with transitioning some positions currently on furlough to lay-off status, effective September 1, 2020."
The announcement comes after the resort furloughed 3,000 workers as of June 30, ahead of its reopening.
The resort, as of Tuesday, still had 2,700 employees working, with an additional 915 employees on furlough. Workers who were laid off this week could regain job seniority if they are rehired within 90 days.
Prior to the pandemic, the casino employed over 4,200 people.
Last month, Wynn Resorts, which owns Encore Boston Harbor, reported second quarter operating revenues of $85.7 million — nearly a 95 percent, or $1.57 billion, decrease compared to the same time frame in 2019.
Meanwhile, MGM Resorts, which owns the MGM Springfield casino, said approximately 1,000 workers will be officially separated from the company this week, although they will retain their benefits through this month.
Massachusetts' two casinos and one slots parlor reopened in July under the state's Phase 3 plan. State requirements mandated each take measures to protect the health of employees and guests, including occupancy limits and spacing regulations.
Material from the Associated Press was used in this report.