Coronavirus
Rising COVID-19 infections hamper back to school efforts in some school districts
Dedham postponed in-person learning following rising infection rates.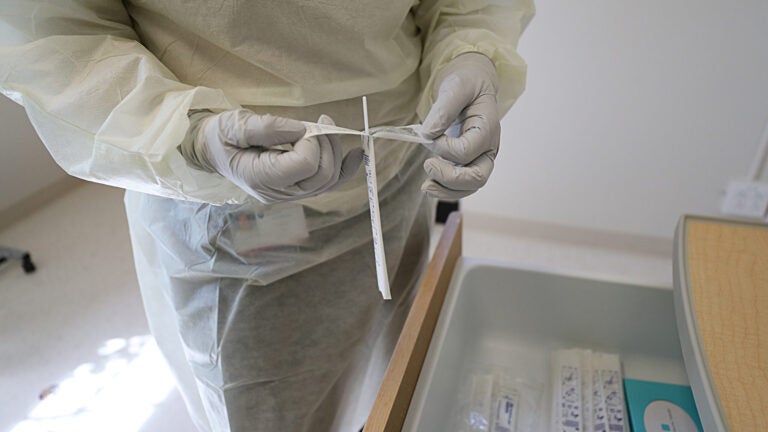 A "significant increase" in COVID-19 cases in Dedham has forced school officials to postpone in-person learning "indefinitely."
In a release posted to the school district's website, officials noted that students will begin the year remotely on Sept. 16, which had been the plan. However, students in the first phase of in-person learning, originally slated for Sept. 21, will not return to school physically. Any decision to include some in-person learning will be made based on the town's ongoing coronavirus numbers.
"Our schools and educators have been working incredibly hard to ensure that our school buildings are safe and prepared to welcome students back into the classroom. However, with such a significant increase in spread in the community, we need to be cautious and prioritize the safety of our students and staff," school Superintendent Mike Welch said in the release.
The release further noted that the decision to postpone in-person learning "was a proactive and cautious response."
Dedham was one of 13 communities listed with the highest rates of infection in the state's weekly independent city and town data. Dedham was highlighted in red, indicating that its average daily incidence rate was greater than 8 per 100,000 residents over the last two weeks. In fact, Dedham's average daily case rate was 9.7 per 100,000 for that period, according to the state. The town reported 37 new cases during that time. Its positivity rate was 2.65 percent.
"Families, teachers and staff all want to see our students back for in-school learning," Welch said in the release. "We have created the safest environments possible in our schools to make this happen, but we need our community and families to help by being cautious, encouraging students to wear masks when not alone or with family, and reducing opportunities for risk of exposure."
Dedham isn't the only district to have a change of plans when it comes to in-person learning.
In Windham, N.H., the school district delayed in-person learning for Windham High School for the rest of this week as multiple students tested positive for the virus, according to a letter sent out by Superintendent of Schools Richard Langlois. All of the district's other schools began with the option of a phased-in hybrid model on Wednesday.
As of Thursday afternoon, the total case count had risen to 18, and there was reportedly a "social gathering" that "was not linked to a school-related event," Langlois said in a subsequent update. That's two more cases since Langlois provided an update on Wednesday.
Since many of the infected students are athletes, the district ended up "suspending" any practices or try-outs "until further notice," according to Langlois.