COVID
Everett playgrounds, courts closed as COVID-19 cases tick upward
"I have held off on this as long as I can," Mayor Carlo DeMaria said of the decision.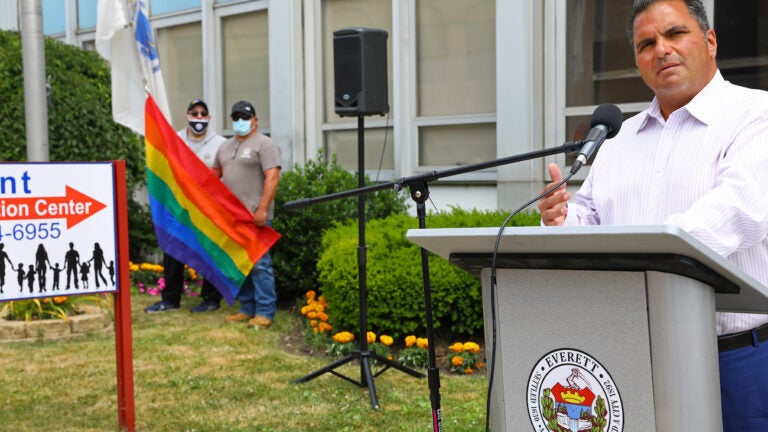 Public playgrounds and courts in Everett are closed until further notice due to a recent uptick in COVID-19 cases, Mayor Carlo DeMaria said Wednesday.
"As Mayor, balancing the need for outdoor activity and the safety of our community has been challenging to say the least. I have held off on this as long as I can," DeMaria wrote in a Facebook post. "With CHA Everett numbers and positive cases increasing by the day, it leaves the City with few options."
Everett is among 13 communities in Massachusetts that are at the highest risk of coronavirus infection this week. The city's daily incidence rate was 18 per 100,000 residents for the last two weeks. During that time, the city saw 2,791 tests performed and 144 came back with positive results, for a positivity rate of 5.16 percent.
"This declaration is the first of many that the City will be taking to stop the spread once again," DeMaria said of the decision to close the public spaces. "Taking a few steps backwards for the better of our community will truly benefit everyone in the future."
DeMaria said officials will monitor daily case data to determine when the parks will reopen. In the meantime, organized sports are still permitted to use public fields, as long as teams and programs provide and follow a coronavirus safety plan. Individuals and members of the same household are allowed to walk through the parks, the mayor said.
On Wednesday, Gov. Charlie Baker said state inspectors recorded 47 COVID-19 violations at businesses in high-risk cities, including Everett.
The Division of Provisional Licensure carried out 92 inspections at barber shops, nail salons, funeral homes, and other establishments, according to the governor, who did not specify businesses by name or industry.
Last week, the Alcoholic Beverages Control Commission issued warnings or fines to 300 businesses for not enforcing virus-related regulations, though another 900 establishments were found in compliance with the latest safety guidance, Baker said.
"We're pleased that a vast majority of our restaurants and their customers are enjoying their experience outdoor dining, indoor dining safely and appropriately," he said.