Coronavirus
A popular New Hampshire restaurant is temporarily closed after a bartender tested positive for coronavirus
"We will be taking a number of steps over the next couple days to ensure that feeling of trust."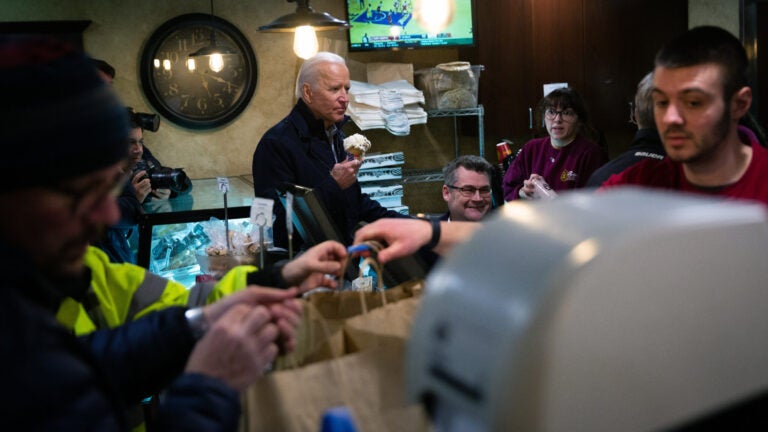 A popular New Hampshire restaurant, known for politics and chicken tenders, is closing temporarily this week after an employee tested positive for COVID-19.
In a Facebook post Tuesday, the Puritan Backroom in Manchester, New Hampshire announced that it will be closed Tuesday and Wednesday, as they work with local health officials to follow appropriate response protocols. According to the post, the employee who tested positive was a bartender who last worked this past Saturday.
"While this employee is asymptomatic, we feel it is best to err on the side of caution and take a brief operational pause," the restaurant said. "The health and safety of our guests and employees is of utmost importance, and we will be taking a number of steps over the next couple days to ensure that feeling of trust."
Puritan officials said that the bartender had "been in close contact with someone else that was asymptomatic but tested positive for the virus," which they learned about while at work Saturday.
"The employee learned of that positive test at noon on Saturday, and the employee was immediately asked to leave the Puritan, get tested for the virus, and to quarantine pending test results,' the post Tuesday said.
The restaurant said they had identified all other Puritan employees who could have been in close contact with the bartender and will require them to provide a negative COVID-19 test before returning to work. The Puritan also hired a professional cleaning crew to disinfect the entire Puritan facility.
The news comes after several other well-known Manchester eateries temporarily shuttered following positive employee COVID-19 tests.
"We understand these are unprecedented times, and we appreciate your support and patience as we do our best to safely navigate through them together," the Puritan Backroom wrote Tuesday.
The 103-year-old family-run restaurant, which is co-owned by New Hampshire Rep. Chris Pappas, made headlines in February for winning a "Classics Award" from the James Beard Foundation. It also made headlines in December after 18 people who attended a private function at the establishment were sickened with a gastrointestinal illness.
Joe Biden, the former vice president and Democratic presidential nominee, became the latest high-profile politician to pay a visit to the Puritan Backroom in February, when he stopped there for ice cream.