Coronavirus
63 students, 34 staff members in districts across Mass. tested positive for COVID-19 over the last week, state reports
The data from the Department of Elementary and Secondary Education only reflects cases reported by schools to the state.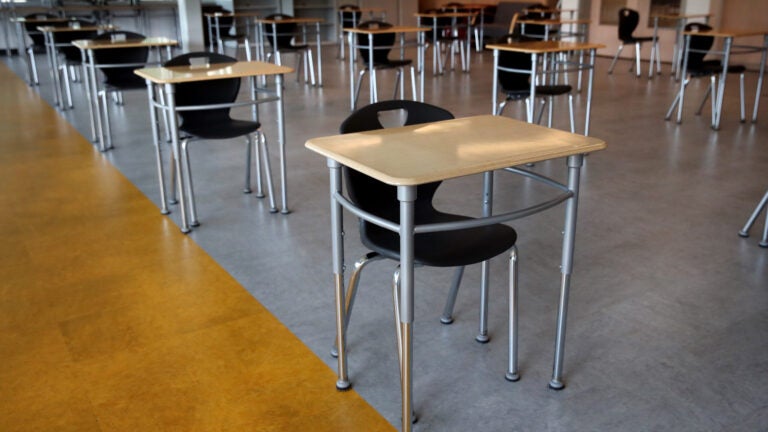 The school year kicked off for many Massachusetts districts in the last week, and on Friday, the Department of Elementary and Secondary Education reported that 63 students and 34 staff members tested positive for COVID-19 across the state during the last week of September. 
The report represents the number of cases reported to the state between Sept. 24 and Sept. 30. by school districts — including charter schools, approved special education schools, and collaboratives, according to the department. 
According to the state, districts that reported positive cases among students include Attleboro (three cases), Chelmsford (three cases), and Plymouth (four cases). 
The report only includes cases that were reported to the state by the schools and excludes any cases among students who are only enrolled in remote learning. It also excludes positive cases for staff members who "have not been in district buildings during the seven days prior to the report of the positive case," the state said. 
The department said it will be releasing reports on COVID-19 cases in districts each Thursday.
Read the first full report here.