COVID
Charlie Baker says Connecticut's decision to add Massachusetts to its travel advisory was a 'bad idea'
The move means that visitors from Massachusetts will be required to quarantine or have a negative COVID-19 test result if they plan to stay for more than a day.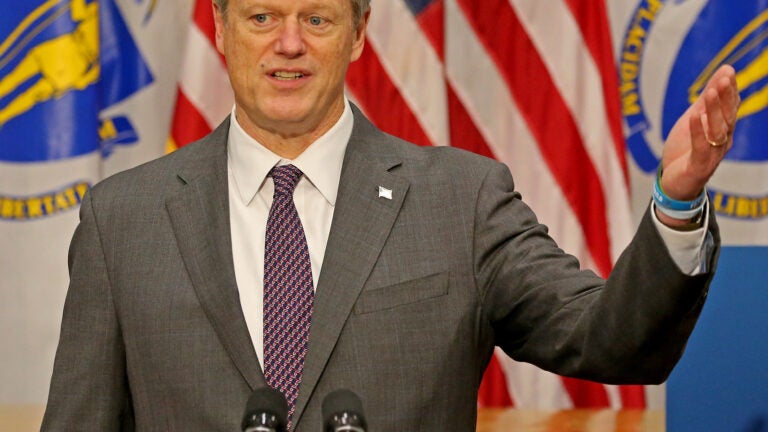 Gov. Charlie Baker said Wednesday that he thought Connecticut's decision to add Massachusetts to their list of states from which travelers are required to self-quarantine for two weeks to limit the spread of COVID-19 was "a bad idea."
Officials in Connecticut went ahead and did it anyway.
Connecticut Gov. Ned Lamont announced Tuesday that Massachusetts was one of three states being added to their travel advisory, which requires visitors to self-quarantine for 14 days or have proof of a recent negative COVID-19 test if they spend more than 24 hours in a state with more than 10 average new daily infections per 100,000 residents or more than a 10 percent positive test rate.
The addition of Massachusetts, which has similar out-of-state travel rules, comes after the Bay State's incidence rate surpassed 15 new cases per 100,000 residents this week.
California and Pennsylvania were also added to Connecticut's travel advisory Tuesday, but Massachusetts is now the only New England state — and the only state bordering Connecticut — on the list of higher-risk states.
Lamont's office noted Tuesday that New Jersey and Rhode Island also no longer meet the criteria to be exempt from the travel advisory. However, the Democratic governor signed a revised executive order Tuesday exempting New York, New Jersey, and Rhode Island, "given the interconnected nature of the region and mode of transport between the states."
Baker noted Wednesday that most travel advisories include exceptions for "the constant back and forth that goes on," like commuting to work or caring for family. According to Lamont's office, Connecticut's advisory — which includes the threat of fines beginning at $500 for violators — does not apply to individuals who are in Connecticut for less than 24 hours.
Still, Baker said his office had been in contact with Lamont — and had objected to Massachusetts being added.
"We said we thought it was a bad idea, and they said, 'Thank you very much for your opinion,'" the Republican governor told reporters at the State House.
Nevertheless, Baker said the travel advisories are an "important part" of how states are managing out-of-state visitors during the pandemic and encouraged Bay Staters to abide by Connecticut's revised rules — even if Massachusetts appears to have slightly lower coronavirus rates.
"States are doing what they believe is the best thing they can and should do to keep their states safe," he said.
During a separate press conference Wednesday, Lamont told reporters that the two states were still in talks to reach a more lasting agreement.
"It's absolutely impossible to enforce travel restrictions between contiguous states," the Connecticut governor said. "People are driving across the border to get milk or something else."
Connecticut's treatment of Massachusetts diverges from the actions taken Tuesday by New York, which uses the same 10 cases per 100,000 residents threshold. However, New York Gov. Andrew Cuomo's office said Tuesday that a quarantine requirement is "not practically viable" for neighboring states. So, instead, New York is highly discouraging non-essential travel to Massachusetts, as well as Connecticut, New Jersey, and Pennsylvania.
For its part, Connecticut may be at risk of itself becoming subject to Massachusetts's own quarantine rules in the near future.
Massachusetts also recently adopted the 10-case-per-100,000-residents threshold for its travel order. While state health officials say they will only move states into the high-risk category based on two weeks of data (which Baker has said they check on Wednesdays), Connecticut's incidence rate has ticked up to nearly 17 new cases per 100,000 residents as of this Wednesday, and the state also had an incidence rate above 10 cases per 100,000 residents last Wednesday.
The Massachusetts Department of Public Health has typically announced changes to the travel order on Fridays.
Connecticut also has higher COVID-19 rates than Massachusetts based on its two-week positive test rate, which was 2.5 percent Wednesday. The rate in Massachusetts was 1.6 percent.