Coronavirus
Brigham and Women's doctor says battling COVID-19 stigma is 'critical' for controlling pandemic
"If the public's response to people becoming infected with COVID-19 is judgment, scorn, or reprehension, we will fail to control this epidemic."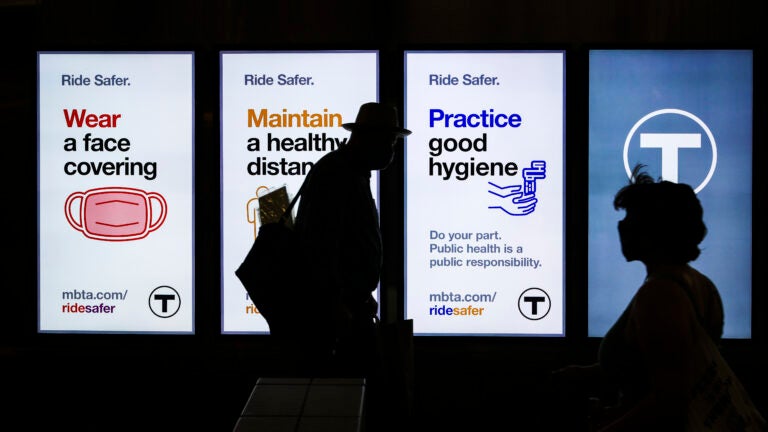 A doctor at Brigham and Women's Hospital is urging the public to remember empathy and compassion for those who contract COVID-19, warning that the stigma associated with the virus hinders efforts to control the pandemic.
To illustrate his concerns, Dr. Abraar Karan, an internist at Brigham and Women's and Harvard Medical School, wrote in an op-ed for The Boston Globe about two friends of his, who he called Bob and Jim. The friends were socializing when Bob got a frantic call from his wife and told Jim he'd been exposed to someone with COVID-19. Jim demanded Bob leave immediately and get tested, concerned about his own household's health.
It later was revealed that Bob had experienced more than just a potential exposure to COVID-19 — his wife actually called to say she'd tested positive.
He'd concealed the information from Jim out of embarrassment, Karan wrote.
"The reality is that these types of situations are probably more prevalent than we think — and will probably be more so given the Thanksgiving gatherings and the expected uptick in COVID-19 infections in the coming days and weeks," doctor wrote. "Some of us may have experienced this already. And we have to better understand to what extent stigma is dissuading people from being tested or disclosing their status and, as a result, perpetuating the spread of COVID-19."
Judgments of people who contract COVID-19 will not help stop the spread of the virus, he stressed. In fact, battling stigma is a "critical" part of epidemic control, he wrote.
"While the stigma of socializing may deter people from doing so, it may inadvertently also drive some of these activities underground," Karan wrote. "This can and does make transmission chains harder to detect and trace. If Bob tested positive and didn't tell Jim or others he had come into contact with for fear of being reprimanded, he would undoubtedly spread the virus even further."
My new piece in @BostonGlobe — stigma is making the pandemic more invisible.

Multiple friends within the past month have shared that they were either exposed or infected & did not feel comfortable sharing that news with others. #COVID19 https://t.co/2sdtgMQrON

— Abraar Karan (@AbraarKaran) November 30, 2020
The doctor reminded the public that physicians frequently are required to "tap into empathy" when dealing with patients.
If doctors are "overcome by judgment," they will fail in doing their jobs, he said.
"Similarly, if the public's response to people becoming infected with COVID-19 is judgment, scorn, or reprehension, we will fail to control this epidemic," Karan wrote. "Ultimately, the virus doesn't care how we feel about one another; but stopping it will absolutely depend on it."
Read the doctor's full op-ed at the Globe.